Memorable Social Media Moments of 2020
There is no denying the fact that 2020 has been life-altering on a global scale. There is also no denying that social media helped us all get through this unusual time. Now that the year is (finally) coming to an end, it is time to look past on the most memorable social media moments, and most importantly, how social media has changed as a result.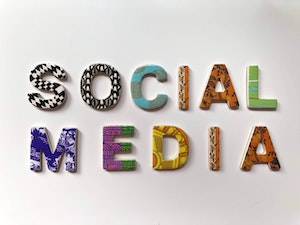 Live
After the collapse of in-person shopping to reduce the spread of COVID-19, brands all around the world began looking for an alternative way to connect with their customers. This is where Facebook Live and Instagram Live have come into play.
The ability to broadcast live allowed businesses to showcase more than just their products and services, but share their entire brand with the world. Founders, employees, volunteers, customers, and everyone in between have the chance to share valuable content with the brand's audience in real-time.
The best part of broadcasting live: brands are not limited to what types of content they can post. Using the new Instagram Live Shopping feature, brands can highlight new products or give product demonstrations to encourage sales. Or brands can use this time to further connect with their audience by hosting virtual classes, answering frequently asked questions, or showing behind the scene footage.
Stories
What used to be a Snapchat original, is now a standard tool on all social media platforms. In 2020, Twitter, LinkedIn, and Pinterest all launched their own stories feature.
Despite the platform, all stories serve the same purpose: allow brands to share or view ephemeral pieces of content. Nowadays it seems like everything changes on a day to day basis – what is accurate today might be completely irrelevant and incorrect tomorrow. With stories, brands are able to publish timely and valuable information that will last for the next 24 hours.
Brands are becoming more comfortable with using stories as their main publishing method, especially when posting current store hours, flash sales, or other company updates that will not be applicable after 24 hours.
E-commerce
After COVID-19 forced most nonessential businesses to temporarily close their in-person stores, many social media platforms quickly launched new methods of online shopping.
Instagram completely redesigned its homepage to incorporate a new Shop tab – an update that was met with great backlash and contempt from users. The Shop feature is a streamlined way
for users to find inspiration and purchase products without ever having to leave the Instagram app. Not only does Instagram Shop recommend products based on the users previous activity, users can also discover products by browsing shops, exploring guides, viewing editors picks, and shopping collections.
In addition to the new feed designed for e-commerce, Instagram also launched shoppable elements for IGTV, Live, Stories, as well as the regular feed. Instagram also has plans to introduce shopping on Reels sometime in the near future.
Another platform to launch social shopping this year was TikTok. After taking the world by storm, the content-sharing app TikTok has partnered with the e-commerce platform Shopify. This partnership is meant to make both buying and selling online easier. After finding a new brand on TikTok, users can use Shopify to shop products and services.
Global Politics and Activism
Before 2020, social media apps were mainly used to share content that captured only the best parts of life. But now, picturesque photos are being replaced by images of real-life.
Since many users were not able to physically stand together, many users used their social media platforms to take action. This meant sharing political beliefs, educating others, speaking out against injustices, and advocating for change.
As a result, it has become increasingly apparent that it is no longer acceptable for businesses to remain silent towards social causes. Instead, brands are encouraged to speak out, show their support, and most importantly, share the ways in which they vow to change for the better. When brands participate in global politics and activism, it opens up a whole new dialogue between business and consumer, and adds a new level of solidarity in the relationship.
Memes
Social distancing and quarantining might have kept us apart, but viral memes are what brought us together.
A meme is a humorous image or video that offers a humorous, yet relatable take on current events and culturally-relevant ideas. Once created, memes often spread quickly through the intended audience by way of social media.
From watching shocking documentaries to sharing video conference mishaps, memes allow users to bond over shared experiences, emotions, thoughts, and opinions.
But memes are not just meant for users – memes can be powerful for brands, if used correctly. By keeping up with trends, brands can use memes to share information, demonstrate brand personality, and increase engagement.
If you would like more information about the most memorable social media moments of 2020, need help managing your brand's social media marketing, or other digital marketing services please contact Pink Dog Digital at (410) 696-3305, email us at info@pinkdogdigital.com, or visit us on the web at www.pinkdogdigital.com.