Instagram Releases New Branded Content Features
Anyone with an Instagram account has seen the massive design overall that has been happening over the past few weeks. And if you have not seen it, you have most likely heard about it.
Ever since the unparalleled rise of the video sharing app TikTok, social media platforms around the world have been scrambling to keep up. For Instagram, this meant launching Reels.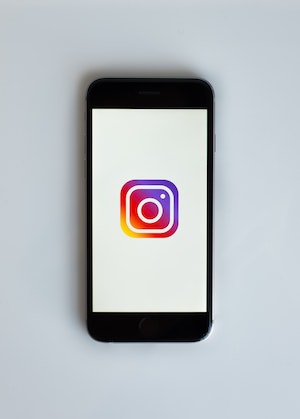 Instagram Reels allows users to create and discover fun videos within the app. Each video is limited to 15 seconds long, but can consist of multiple clips sliced together with added audio and visual effects.
In order to further prevent losing their users to competing social media channels, Instagram has also added new branded content options for both Reels and Live. Not only does this offer more lucrative opportunities for brands and creators, but also improves overall user experience.
Branded Content Tags
When it comes to advertisements and brand partnerships, it is all about transparency and authenticity. Users want to know whether the post they see is a paid advertisement or a genuine recommendation from one consumer to another.
With branded content tags, creators can clearly communicate when they are participating in a paid partnership and creating branded content. On both Reels and Live, the tag will appear under the creator's username at either the top or bottom of the screen. Each branded content tag reads "Paid partnership with [brand]" with the name of the company in place of brand.
Since full disclosure is legally required, these new tags make it easy for both the brand and creator to follow the rules and regulations of endorsements. The purpose of these tags is to show users that the creator is receiving some sort of financial support for their postings. This helps the creator maintain an honest and truthful reputation while working to stop deceptive ads.
Enhanced Creation Flow
When branded content ads were first introduced on Instagram, the content creation process was very limited. This is because advertisers were only able to create branded ads using pre-existing posts from creators.
To give brands more flexibility, Instagram has added a new creation workflow which allows brands and creators to work collaboratively on new material. Rather than waiting for creators to post, brands can post branded content ads directly from the creator's account.
To do so, brands must first send the user a request for "Ad Creation Access." Once the user receives the request, they have the option to either accept or deny. If they accept, the brand will receive a notification and can begin creating the advertisement.
The third and final step occurs when the creator receives the notification that the advertisement has been created. From there, the creator has the ability to approve and pause any ads published from their handle, meaning they still have complete and full control over their account.
This hands-on approach allows brands to more easily connect and work with creators and influencers. In turn, this allows brands to more easily get their products and services in front of a greater audience in the hopes of extending their community and generating more revenue.
Instagram's new creation flow also opens the door to a broader range of branded content. Instead of having creators post for themselves, brands now have the ability to post the exact image they want to use, complete with the correct caption, hashtags, and tags.
Branded Content Ads
In addition to improving how they are made, Instagram also launched some new features and updates for branded content ads.
When creating branded content ads in Stories, brands and creators can now add a variety of tappable elements, including mentions, hashtags, and locations. This will allow branded content to be found through the Explore page and search bar, and therefore will be able to reach a wider audience than ever before.
Instagram has also announced businesses have the ability to promote branded content with product tags – a feature that was not available before. This means businesses will get even more value and an even bigger reach out of shoppable content.
With more and more people taking advantage of Instagram's virtual shopping experience, sharing branded content ads with product tags will become more and more important. After seeing what products and services their favorite creators are using, users will be looking to buy right there and then.
Age Restrictions
Another great new update coming to Instagram is age restrictions for branded content. Both businesses and creators are able to set a minimum age for the content on their feed.
Not only does this help keep Instagram a safe and appropriate space for all users, it also helps brands reach their target audience.
If you would like more information about Instagram's new branded content options, need help creating branded content for creators, or other digital marketing services please contact Pink Dog Digital at (410) 696-3305, email us at info@pinkdogdigital.com, or visit us on the web at www.pinkdogdigital.com.