Facebook Ads vs. Google Ads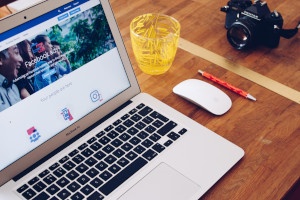 When it comes to paid ad campaigns, the most common question from businesses is: "Facebook Ads or Google Ads, which is better?" As with all marketing efforts, small businesses want to know which platform will provide them with the highest marketing return on investment. In reality, this question is not the one businesses should be asking.
Facebook Ads and Google Ads are two completely different avenues that will yield completely different results. Rather than comparing the two, businesses should be asking which advertising platform is best for their specific company based on the factors below.
Product or Service
One of the first things to consider is the product or service you are advertising.
With Google Ads, the number of ads shown to users is dependent on the number of users searching for your product and service. On Facebook Ads, your audience is much broader given that your ads are shown to users based on location, interests, and other demographics.
If your business has a relatively new product or service, then Google Ads would not be the better option. Since there will be little to no search volume for a new product and service, your Google ads will also yield little to no volume.
However, Google Ads are not completely out of the question if strategic keywords are employed. Many users find products and services by searching for solutions to their problems. Businesses can appeal to these users by using keywords that not only describe the problem, but also explains how your product or service solves their problem.
If your product or service is relevant to consumers based on specific life events, such as marriage, death, children, or divorce, then Facebook Ads would be better suited for your brand. Facebook allows businesses to target users based on recent life events from their profile updates. Google offers a similar feature, but it does not compare to Facebook's situational targeting.
Budget
Before spending any money on ad campaigns, businesses should take a deep dive into their marketing budget. Without a budget, businesses can end up spending endless amounts of money with no direction or return.
It is important to understand how much money your company can afford to pay, and is willing to pay, in order to acquire a new customer. This will ensure you are not overspending and losing more money than you are making on conversions.
When determining your digital advertising budget, work your way backwards from the end of the marketing funnel. This means first focusing on retargeting previous customers, followed by reputation and awareness.
Since previous customers are already familiar with your brand and products, retargeting them will be significantly less expensive than targeting new users that have never heard of your company before.
Industry
When comparing Google Ads and Facebook Ads, businesses should always consider their industry and competition. Not only does this help determine which advertising platform better suits the needs of the company, it also serves to help the company stay within budget.
On Google Ads, your average cost per click could be anywhere from $1 to $200, depending on your industry or sub-industry. If your business belongs to one of these expensive industries, then Facebook Ads might be the more budget-friendly option for you.
Brands can create industry-specific campaigns through Facebook Ads by defining audience criteria, customizing audiences, and creating a source audience.
If you are still set on using Google Ads, consider filtering your audience to only users that have visited your website in the past. This provides businesses an affordable way to reach potential consumers without cost overrun.
Campaign Goal
Every digital advertising campaign needs a goal. Determining this goal is not only crucial to the success of your campaign, but gives insights to which platform would be best.
If you are looking to boost brand awareness, then Facebook Ads might be more beneficial to your brand. Facebook allows you to reach users within your target audience that will most likely find your content relevant. Even though the user might not be in the market for your products and services at the moment, building brand recognition will encourage them to buy from your brand over competitors when the need does arise.
If you are looking to generate sales and leads, Google Ads might be the better choice for your campaign. This is because users searching on Google have a much higher intent to purchase than users on Facebook. These users are generally searching for products and services by name, which means your ad placement might lead to a sale.
Consumer
If you would like more information about Facebook Ads vs. Google Ads, need help determining which online advertising platform is best for your brand, or other digital marketing services please contact Pink Dog Digital at (410) 696-3305, email us at info@pinkdogdigital.com, or visit us on the web at www.pinkdogdigital.com.