How To Increase Organic Search Traffic on Social Media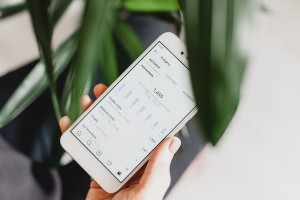 Organic search traffic refers to the users that arrive at your website naturally as a result of unpaid search results. This occurs when users submit a search query and click on your organic search engine results listing. 
Brands appear in organic search results based on query relevance and search engine optimization, whereas paid traffic is generated by paid advertisements. 
For small businesses, gaining organic search traffic can seem like a costly and lengthy challenge. Not only does it involve improving your website and content, but it also means having to wait patiently for a user to submit just the right query for your brand to rank. 
Rather than simply waiting for results, businesses can expand their organic search reach by following these steps. 
Keyword Research
Many small businesses start off trying to rank for the obvious keywords most related to their brand, including brands, services, and other relevant industry topics. While this is a good place to start, brands need to take a deeper dive through keyword research. 
A majority of the time, there is a discrepancy between what users are searching for and what brands are trying to rank for. This discrepancy not only leaves users with inferior search results, but it also means brands are being shown to users that are not interested in their products or services.
The only way to fix this discrepancy is to find the exact words and phrases your target audience is searching for.  Once you have your keywords, you can incorporate them into your website content to improve SEO and boost organic traffic. 
Content
After discovering the right keywords for your business, the next step is incorporating these words and phrases into your content marketing strategy. 
When it comes to organic search traffic, one of the best types of content is blogs. The goal of blogging is to attract new users to your website, which will help your brand secure a spot on the first page of the search result listings. 
With the help of keyword research, businesses know what their target audience is searching for and how frequently. With these insights, brands will be able to regularly craft blog content that users will want to read and engage with.
Every time a user clicks on your blog content from a search query or on social media, it will further solidify your first-page status. 
Social Media Pixel
Once you have a solid content marketing strategy in place and have reached at least 1,000 users through organic search traffic, installing a social media pixel on your website is the next step. 
Have you ever visited a webpage and left without buying anything, only to see a Facebook advertisement for that same brand a few days later? If so, that website has been using a social media pixel to track your online movements. 
A social media pixel is a programming code placed in the header section of your website. This pixel uses cookies to track users' interactions with your website and Facebook ads. Businesses can easily create a Facebook Pixel on their business page under the Events Manager. Once the pixel is created, simply add the pixel code to your website. 
By installing the pixel, the business is essentially giving Facebook permission to track the brand's audience. This allows Facebook to show ads to users that have previously visited the brand's website. In turn, Facebook is able to re-market the products and services in the hopes that the user will return to the website, and complete the transaction. 
Facebook Lookalike Audience
All small businesses should have a target audience that they are trying to reach. Target audiences are normally based on current consumers and interested users. This allows brands to understand their audience and find similar users that are more likely to be interested in their products and services. 
Facebook's Lookalike Audience tool allows businesses to do just that. With Facebook's tracking capabilities, brands will be able to reach new people within their target audience based on demographic characteristics, likes, location, and interests.
To create a lookalike audience, go to Facebook Ads Manager, click Create Audience, and select a Lookalike Audience.  From there, select your preferred customer audience source, country, and audience size. 
Once the lookalike audience has been created, you can communicate with and show relevant ads to the users. This will allow you to build brand awareness, build strong relationships, generate sales, and extend their reach even further.
If you would like more information about how to improve your organic search traffic on social media, need help engaging with organic search traffic, or other digital marketing services please contact Pink Dog Digital at (410) 696-3305, email us at info@pinkdogdigital.com, or visit us on the web at www.pinkdogdigital.com.