How Can SEO PowerSuite Help My Business?
The SEO PowerSuite is a toolkit consisting of four tools: Rank Tracker, Website Auditor, SEO SpyGlass, and LinkAssistant. This toolkit covers every aspect of SEO, which allows businesses of all sizes to manage full-scale SEO efforts.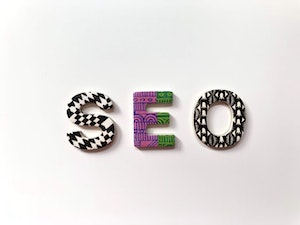 Rather than wasting valuable time and money on a variety of different platforms, the SEO PowerSuite offers every available feature all on one single platform. Not only are businesses saving money consolidating their marketing efforts, but SEO PowerSuite is competitively priced to help businesses to save more than half of their original marketing costs without forfeiting valuable tools.
The SEO PowerSuite is constantly being updated and improved based on current trends and technological advances, which means businesses will never miss out or buy another service – the PowerSuite has it all.
Rank Monitoring
Did you know that there are over 325 search engines? Manually checking your website's ranking on all of these search engines, or even a small percentage of these websites, would be virtually impossible for any small businesses.
With SEO PowerSuite's Rank Tracker tool, small businesses can manage all of their positions in just a few minutes.
One of the best features of Rank Tracker is being able to track an unlimited number of keywords. For every keyword, the tool will show keyword difficulty insights which allows brands to choose the best keywords to focus on.
If you do not know where to begin with keyword research, SEO PowerSuite offers almost 20 different keyword suggestion tools.
Brands also have access to pay per click analysis, bounce rate, and traffic stats. All of this data will allow companies to focus on targeting profitable keywords that will boost organic traffic and reach.
Depending on the brand's audience and needs, Rank Tracker can also track national or local keyword positions.
Additionally, companies are able to track their performance through automated keyword ranking reports and progress graphs. With this feature, companies can save valuable time previously spent on keyword guesswork and manual analysis.
Competition Analysis
When it comes to improving SEO, one of the best tactics is spying on competitors to understand their strategies. SEO PowerSuite's SEO SpyGlass provides an in-depth analysis of your competition's backlinks and keywords.
By comparing keyword density on your website to competing website's, companies are able to optimize their content in order to rank higher in search engines. Rather than estimating the number of keywords needed to rank first, the SpyGlass tool provides a concrete number.
The side-by-by comparison of backlinks helps companies understand the ranking progress, meaning how many backlinks are needed to outrank their competition. If you do not know how to start building backlinks, SEO SpyGlass offers a variety of link building techniques and link quality factors.
Not only does SEO SpyGlass help companies build links, it also helps brands remove dangerous links. The dashboard shows a list of all backlinks and over fifty insights, including page title, anchor text, nofollows, and most importantly, Google Penalty Risk. When it comes to backlinks, less is sometimes more, especially when they are spam. Any backlinks with a penalty risk can then promptly be removed before negatively affecting the website search rankings.
Link Analysis
There are two main ways to develop backlinks: creating high-quality content and developing partnerships. Identifying the best link building strategy for your company can be time-consuming and tedious, but not with SEO PowerSuite's LinkAssistant.
LinkAssistant gives companies the necessary tools to choose an effective link building strategy.
The first step is choosing between ten link prospects, including giveaways, guest posts, topical blogs, forums, and directories. After deciding on a prospect, you can begin communicating with them directly from the PowerSuite in the hopes of building a relationship. These relationships will not only build your backlink profile, but also strengthen your brand authority and awareness.
Website Audit
Performing regular website audits is extremely important to not only the health of your website, but on-page SEO. The SEO PowerSuite's Website Auditor will run a complete website audit to uncover SEO flaws, including issues with indexing, crawlability, redirects, coding, technical factors, URLS, images, and more.
Businesses can schedule automatic monthly audit reports to easily keep track of which issues still need to be resolved. If you are not sure how to fix a certain flaw, the Website Auditor provides an in-depth description of the issue and step-by-step instructions on how to fix it. This will not only solve the current issue, but help the company to not make the same mistake in the future.
Content Optimization
In addition to technical issues, the Website Auditor also provides content optimization advice. By uncovering duplicate content and providing keyword suggestions, companies will be able to create relevant and optimized website content. Companies can edit and optimize content directly from the PowerSuite website, such page titles and meta descriptions.
If you would like more information about SEO PowerSuite, need help implementing this SEO toolkit, or other digital marketing services please contact Pink Dog Digital at (410) 696-3305, email us at info@pinkdogdigital.com, or visit us on the web at www.pinkdogdigital.com.