Top 5 Local SEO Tips for Small Businesses [#3 is Critical]
Small businesses are the backbone of any community. Sure, the big box stores come and go, but people who have lived in the community for any length of time trust local businesses. With the support local movement becoming more prevalent every day, many local businesses are even seeing an uptick in sales.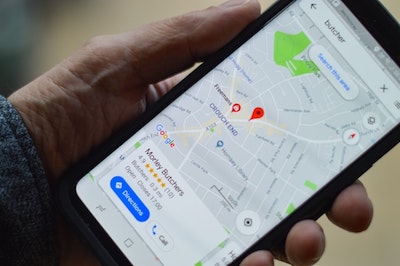 As a small business owner, though, you know how important it is to maintain a consistent marketing presence in order to stay in front of your customers or clients. Today, the best way to do that is to make sure that people are able to find you online. Following these local SEO tips for small businesses can help you improve your visibility!
1. Optimize Your Local Citations
A local citation is any mention of your business on a directory site or social media.
One of the most important things you can do for your local SEO is to optimize and streamline your local citations. Your name, address, and phone number should appear exactly the same across the web, from your site to any directory sites that you're a part of.
Sometimes it can be challenging to hunt down all of your local citations, especially if websites like Yellowpages or Yelp set them up for you. Using a citation tool can help you hunt them all down and begin the process of claiming them and making the necessary changes.
2. Create Content That Appeals to Local Audiences
While you should keep the majority of your content topical and related to your business niche, it's also a great idea to include articles that have a local flare. This works well two-fold. First, it makes local users more likely to turn to you for information. Second, mentioning other local businesses or the name of your town/city helps Google recognize your location.
Some great ways to include local flavor on your website include:
Promoting local restaurants or other businesses that you work with
Doing a rundown of upcoming events in your area
Creating a "then and now" article highlighting changes in the area or within your own building if it has a rich history
The more that you can interest your user and include them in your content, the better your chances are of showing up in a local SEO pack.
3. Keep Your Google My Business Page Up-to-Date
Google My Business is absolutely critical for any local business. The majority of people using search engines prefer Google. When your GMB page is current, users can see everything that they need at a glance.
Keep the following updated at all times and make sure to check in on your page at least once a month:
Hours of operation
Current and accurate NAP information
Logo
Images of your business
Services
GMB also has other useful functions that can allow you to identify your business as minority-owned or woman-owned, which can help drive local traffic to your site. If you haven't claimed your GMB page yet or you're having issues with claiming it, contact Google support ASAP.
4. Don't Neglect Social Media Sites
82% of people in North America are currently using social media. If you aren't using it, you're neglecting an untapped market. Social media allows you a place to humanize your business so clients and customers can see behind the scenes.
People are fascinated with how things are made and why things are done the way they are. Giving individuals access to these types of posts on social media can result in more people visiting your website and turning to you when they need your goods or services.
Additionally, social media allows you to build trust and relationships with your clients and customers. Nothing is more valuable than that.
5. Participate in Community Groups and on Other Local Sites
If you're already on social media, you have a built-in place to begin participating in community groups and leaving a link to your website when appropriate. However, building backlinks within the community is also one of our critical local SEO tips for small businesses.
A historically successful way to build a strong backlink portfolio in your community is to work with businesses that are in similar industries as yours, but not exactly the same. Consider writing a guest blog for one of these businesses with a couple of links back to your site. You can also always trade the favor when the time comes.
The more that you're able to build this type of rapport with other businesses, the better your local SEO will be. It also helps you cast a wider net to people that already trust the business that you're working with.
Get Help with Your Local SEO
Following these local SEO tips for small businesses will help you improve your Google rankings, but they can also be time-consuming and tedious. Working with a digital marketing agency to handle your local SEO or even national SEO can save you time, money, and energy in the long run.

Pink Dog Digital offers a variety of services for your website as well as SEO. Get in touch with us today at 410-696-3305 or reach out online!