What Are Google Carousel Results & How To Optimize Accordingly
After being first introduced in 2013, Google Carousel has offered an entirely new layout for local search results. Normally when a user submits a search query, they are met with the traditional vertical search result listings. The Google Carousel, on the other hand, offers results in a horizontal row of images at the top of the results page.
The Carousel is designed to organize information in a way that is accessible and useful to all users. Each row displays up to 20 local search results that users can swipe through and interact with.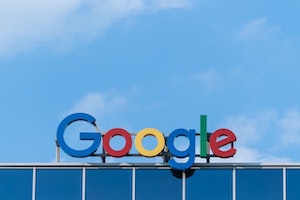 That being said, the Carousel does not appear for every query. Currently, the most common types of carousels include videos, images, interesting finds, hosted, and knowledge base. But as the feature expands to include more languages and countries, the more Carousels will begin to pop up in search results.
This means businesses should target existing Carousel opportunities, as well as optimize for potential future search carousel opportunities.
Image Carousels
Google Image Carousels appear most regularly on mobile devices. This type of carousel occurs when the searcher is explicitly searching for photos or when image results are the best type of results.
For example, if a user searches for "photos of dogs", they are specifically looking for visual results. If a user searches for "different breeds of dogs", the best type of results would be an image carousel similar to the "photos of dogs" search query.
Image Carousels are assembled using Google Image results, which means brands should be following best image optimization practices to ensure they can be properly crawled and understood by search engines.
Before uploading any image, make sure your file name contains relevant and descriptive keywords. When using multiple target keywords, separate the words with hyphens rather than underscores.
Utilize alt text and captions to provide context to both Google and users. While stock photography will not hurt your brand's SEO, it is always better to use original and authentic images whenever possible.
Video Carousels
Video Carousels are the most common type of carousels on both desktop and mobile devices given their benefit to users. Due to the high number of existing Video Carousels, every brand is able to effectively optimize their video content and successfully rank
Start by researching topics that are relevant to your brand and industry, as well as keywords that you want to rank for. Take note of any existing Video Carousels that you come across. From there, all you need to do is create high-quality videos that match these existing Carousel results. In addition to your website, the best place to upload your video content to is YouTube – a majority of Video Carousels results come from YouTube.
Knowledge Base Carousels
Knowledge Base Carousels occur when users search for entities, such as movies, places, people, or businesses. Google compiles the Carousel using pieces of information it knows about the topic and subsequent entities.
The best way to ensure your brand is being featured on the Knowledge Base Carousel is by including an About Us page, News page, Awards page, and other web pages that will provide Google with all the information it needs.
Another great optimization tool is conducting keyword/ phrase research within your brand's industry and connecting with websites currently identified on Knowledge Carousels.
Interesting Finds Carousels
Interesting Finds Carousels, offered exclusively for mobile search results, provide users with listicles, otherwise known as list posts. This type of carousel is most commonly used for queries relating to restaurants, hospitality, travel, entertainment, fashion, and other niches.
When it comes to Interesting Finds Carousels, there are no set guidelines for optimization. In contrast to Google's standard ranking algorithm, it appears that Google chooses the content for this carousel at random. This means the only way to optimize your content is by crafting high-quality listicles.
Listicles are articles or blog posts that center around one specific theme or topic, written in a list-based format. The length of the list differs greatly depending on the specific topic – some listicles offer 5 items, while others can have as many as 101 items.
Brands can begin their Interesting Finds journey by researching current Carousels within their industry or niche. Once you understand the type of content that is currently ranking, you can begin creating content that would fit within these listings.
Hosted Carousels
A Hosted Carousel differs slightly from all of its Carousel counterparts in that it shows multiple links from the same website.
Hosted Carousels also might be the most difficult carousel to optimize and rank for given the limited number of categories. Currently, Google only supports four types of Hosted Carousels: course schedule, recipe list, movie list, and restaurant. If these types of content do not fit with their brand, you might be better off optimizing for other Carousel opportunities.
If this type of content does in fact match your brand, you must first add Carousel structured data to your website and follow Google's guidelines.
If you would like more information about avoiding a social media crisis, need help managing a social media disaster, or other digital marketing services please contact Pink Dog Digital at (410) 696-3305, email us at info@pinkdogdigital.com, or visit us on the web at www.pinkdogdigital.com.