Smoothing Over Supply Chain Delays
Worried about the current supply chain delays? So is the rest of the world. Whether it's due to shortages of raw materials, problems with unloading cargo ships, or even disruptions due to the weather – supply chain troubles aren't going anywhere any time soon.
The problem is bigger than a few empty shelves at the local supermarket. When you can't provide what you've promised to your clients, the risk of losing their business is enough to keep you awake at night.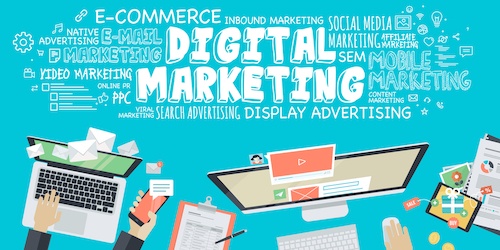 While you can't control the massive shipping industry and the millions of factors that affect it, you can put your digital marketing skills to work. When it comes to your imagination and effort, there's never a short supply.
Plan
Before you write a single word or post on social media, you need to have a plan. The first step is identifying the problem and how it will impact your audience. Put yourself in their place. What do you want to hear? And what message won't ring true to your ears?
Schedule out your digital marketing efforts. You don't want to plaster messaging all over your website and other channels. When you push out too much information quickly, it can seem desperate and disorganized – and you're only going to hurt your brand and reputation.
Create
When you're working on your messaging, remember that being sincere and honest is the only way to proceed. Information is at the beck and call of anyone with a smartphone, so stick to the facts.
The most important part of the message is addressing the problem, and offering other choices. If the fuzzy pink dog doll isn't in stock, try suggesting a fluffy blue rabbit as a replacement. While this example may seem far fetched, it's an example of how you can offer alternatives instead of refunds or discounts.
Your content should be clear and concise, and while you want to remain positive, don't overdo it. No one wants to read long, flowery words. Give them the answers they are looking for, and back it up with facts.
Channels
Choose your channels wisely and start with social media. Regardless of the platform, work to ensure the message is consistent – although you will probably have to make small tweaks and changes. A business-like tone on LinkedIn may not translate well on Instagram.
A multi-pronged approach is another good idea – follow up your posts with a simple email campaign and a landing page on your website. This strategy not only informs your customers, it shows that you're professional and responsive.
Follow Up
There is nothing worse than not answering a question from a customer. You've put a great deal of effort into your digital marketing strategy. Why waste it? 
Take your time to review any comments and respond in a professional and friendly manner. (If you come upon a snarky or irritating comment, don't post an immediate response, even though you want to. Take a breath first.)
Depending on the effects of your supply chain problems, you may have to update your customers on a regular basis. Keep them informed and encourage feedback. Continue the discussion and answer any questions. Your customers will stick with you.
Pink Dog Digital – We're Never in Short Supply
Dealing with the supply chain crisis doesn't have to be overwhelming when you team up with the experts at Pink Dog. We can work with you to prepare a digital marketing campaign that's effective and successful.
We're a full-service digital marketing agency and we offer a variety of services to help your business establish a digital footprint.
Reach out to us today at 410-696-3305 or contact us online for more information!