Small Business Blogging – Why It's Necessary
Did you know that there are 4 billion active internet users as of this year? 
That number is almost incomprehensible, and while your target audience may only make up a tiny bit of that population, getting their attention and business can be an overwhelming task.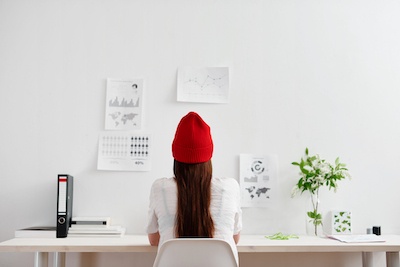 There are plenty of strategies and tactics you can use to grab your share of these users – they range from the proper search engine marketing and use of keywords to social media posts and email campaigns.
Here are a few reasons why small business blogging is extremely necessary.
You can also consider blogging.
A blog is an excellent way to share your knowledge with visitors, and Google and other search engines pick up on repeat visitors and relevant content contained in blog entries, which winds up helping your page rankings.
One of the challenges with blogging is having the time and skills to publish on a regular basis. Generating fresh story ideas based on industry topics may seem easy, but when you're facing other deadlines and time constraints, it can be a struggle to generate ideas.
A great way to get started on your new blog is by publishing company news and events. Promotions, trade show appearances, even personal stories from your employees, jump start your production, and visitors leave with a positive feeling about your business.
Depending on what type of content management system which was used to build your site – WordPress, Drupal, and HubSpot are a few examples – publishing a blog might be relatively easy to do. If your system doesn't have that option, there are several other user-friendly platforms available.
A blog allows you to share your thoughts and expertise with website visitors. A professionally written piece that also uses images and videos helps build interest in your business. Before they purchase a product or service, consumers want to make sure you know what you're doing.
Remember that blogging isn't all about words on a webpage, images and videos are excellent compliments to your subject matter – and they also act as design elements. A web page that's solely words is a turn off to visitors. Give them something to look at while they're reading.
Blogs aren't just for websites, they can be shared as links on your social media accounts. It not only helps with having to create new social media posts on a regular basis, potential customers may discover your business when their followers and friends share your information.
Over time, your blog will be indexed by search engines, and by placing a call to action at the end of each entry – a telephone number, email address, or link to a landing page – makes it easier for a visitor to take the next step and convert to a client.
Besides functioning as a way to share knowledge and generate visitors, you can also create traffic by inserting inbound links or backlinks throughout each post. Building links over a period of time pays off.
A word about linking to other sites – make sure they lead to informative and legitimate websites. (It's never a bad idea to contact other websites and ask about link sharing because it benefits both of you!)
Give Pink Dog Digital a Call!
Ready to add blogging to your marketing strategy? Pink Dog offers blog writing done by professional copywriters. We can meet with you and map out a path that will build your website traffic – while you concentrate on taking care of customers.
We're a full-service digital marketing agency, offering a variety of services to help you establish a digital footprint for your small business.
Reach out to us today at 410-696-3305 or contact us online for more information!