How to Build Your Social Media Marketing Strategy for Holiday 2021
Yes, we know it's early August and you're clinging on to summer as hard as possible. While we understand, we also know that right now is the best time to start planning your holiday social media and content marketing campaigns.
Starting to build your social media marketing strategy for Holiday 2021 now means that you'll be ready to deploy in late October or early November when things really start to ramp up. Below are some tips to get your holiday campaign up and running.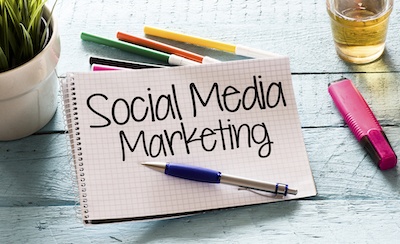 Decide on Holiday Promos
First things first – decide on what kind of promotions you plan to run. Are you going to do giveaways or discounts? What are your main goals?
For some companies, the holidays are all about increasing sales. For others on social media, it's about growing your following for the year ahead. Planning giveaways on Instagram that are follower-based can give you the boost you need to start out 2022 strong.
As you plan out your promotional ideas, you'll want to keep a few things in mind:
Authenticity – Your followers can tell when you aren't authentic to your brand. It's very important to make sure that everything in your holiday social media marketing strategy is genuine. Keep your brand voice throughout and stick to promos that you know your specific followers will appreciate.
Main objectives – Whatever your goals are for your holiday campaign, keep them in mind for every single post that you do. If your goal is to increase conversions, add calls-to-action and easy links to either your phone number or the webpage you need your followers to visit. If your objective is to increase followers, encourage tagging friends.
Tracking metrics – When you set your goals, you also need to decide what metrics you're going to track and create a system to track them from the jump. Having a baseline to work from is important, too, so be sure to record your metrics from either last holiday season or the past few months, depending on what you want to compare to.
Consistency – This one is for the algorithm as much as it's for your followers. Decide how frequently you plan to post and stick to that calendar. Followers will grow to expect your posts and the algorithm will be more likely to reward you.
Now that you've got a foundation, it's time to get started!
Build an Editorial Calendar
You need a plan for all of the content that you're going to create. Puting together a visual editorial calendar for your holiday social media marketing strategy gives you a quick reference and allows you to schedule everything out in advance.
Your editorial calendar should include all of your social media posts, blog posts, landing pages, dates for ads, as well as dates and subjects for emails. There are a few different ways you can create these calendars.
Some of the most popular ways to build them include using Google Calendars, Google Sheets, and Excel. There are a ton of templates on the web to get you started or you can create a custom one that works for your organization.
Create Graphics and Other Collateral
You don't have to be a top-notch graphic designer these days to create social media style graphics. With programs like Canva out there, you can quickly customize templates for your own brand (this isn't an ad, by the way, we just really like Canva). Making these graphics ahead of time based on your editorial calendar will save you time as the holiday season ramps up.
It's also a good idea to write your emails and get ahead on your blogs. The further ahead you are, the more seamless the campaign will be. Just make sure to double-check before posting anything n case there are any major changes to your promotions or outside factors (like COVID) change the way you do business.
Putting together a social media marketing strategy for the holiday season can be a time-consuming process, especially when you're also focusing on ramping up your product or service schedule. Outsourcing can help.
Pink Dog Digital provides both short-term and long-term digital marketing strategies to cater to your organization's specific needs. Give us a call today at 410-696-3305 or contact us online for more information.