How To Use Social Media For Event Marketing
Regardless of whether your event is virtual or in-person, social media is a powerful tool for event marketing. However, many small businesses and brands make the mistake of underusing social media for event marketing.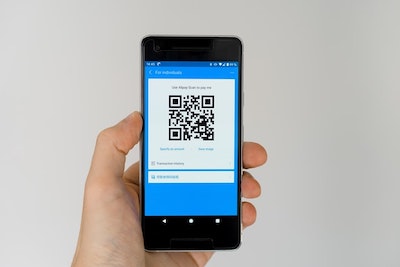 Others use  social media marketing to spread the word and sell tickets, but then ignore these platforms as soon as the event begins. Instead, businesses should be utilizing social media before, during, and after their event to create interest and promote further engagement.
Pre-Event Planning
There's always a long list of difficult decisions waiting to be made and details waiting to be finalized when you're planning an event! Social media can help make these tasks a little easier for brands to accomplish.
If you're looking for a speaker or performer for your event, you can use social media to find and research potential talent. Start by looking into events that your audience has recently attended or are attending in the future. This will help you gauge what type of entertainment your audience is interested in.
You can also use social media to gather event content, especially when hosting virtual or online events. Polls, quizzes, and questions are a great way to find out exactly what your audience expects or wants to get out of your event.
Branded Hashtags
Creating a branded event hashtag on social media is helpful for all stages of the event planning process.
Before the event, the hashtag allows attendees, sponsors, and everyone in-between to find all event-related content in one convenient place. Instead of hopelessly scrolling through the brand's feed trying to find the event link or address, users can simply explore the hashtag to find all the information they need.
During the event, the branded hashtag should be used to collect user-generated content. Brands should print the hashtag on all event materials and put it in high visibility areas to encourage guests to share photos, videos, and other content from the event.
It is especially important to encourage influencers, speakers, and all other VIP guests to share content using the branded hashtag. Not only does this expose your brand to an even larger audience, it also gives brands access to content to use when promoting next year's event.
After the event is over, brands will be able to use this hashtag to repost content to their own newsfeed and send personal thank-you's to guests.
When creating a branded event hashtag, be sure to keep it short and unique. If not, users may have a hard time remembering it. The simpler and more on brand, the better.
Active Social Listening
All businesses should have a designated team member who will be in charge of monitoring any mentions or tags on social media throughout the event. This gives brands an opportunity to measure guest reaction and respond in real-time.
If guests have any last minute questions regarding parking or directions, brands can provide assistance quickly. Or if a user posts about a problem during the event, your team can address it in a timely manner.
Now for the good part: if there are certain aspects of the event that guests posted about frequently and zealously, brands will know to incorporate or expand those aspects during future events.
This level of active social listening gives brands the chance to make an event as successful as possible by making guests as happy as possible.
It also serves to help brands avoid repeating the same problems at future events. For example, if numerous guests posted about having to wait a long time for food to be served, then brands would know to change the event schedule around slightly in order to serve food earlier at the next event.
Gather Testimonials
Even after the event has concluded and all the guests have gone, brands should continue to add to social media. Gathering testimonials and feedback and posting any professional photos from the event are great ways to keep using social.
Whether through email, text, or another form of communication, ask your guests to complete a post-event survey. The survey should pose questions about how well they enjoyed the event, what they liked, what they disliked, and if there was anything they thought was missing from the event.
Brands can choose to format their survey in any way, but for best results, try using open-ended questions. This encourages guests to give honest and descriptive feedback.
From there, brands can turn these testimonials into social media posts to drive engagement and traffic even further.
If you would like more information about using social media for event marketing, need help managing your social media campaign, or other digital marketing services please contact Pink Dog Digital at (410) 696-3305, email us at info@pinkdogdigital.com, or visit us on the web at www.pinkdogdigital.com.