Your 2021 Comprehensive Guide to Google My Business (Part 3)
Welcome back! This week is our third and final installment of your guide to Google My Business optimization. If you haven't had a chance to read parts one and two yet, head over and check those out. The first part will help you get your GMB page up and running while the second part digs into the meat and potatoes of optimization.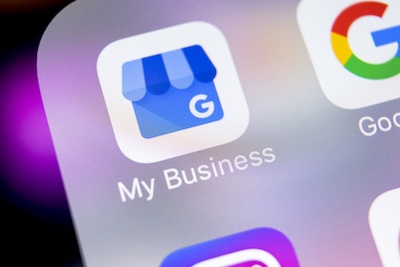 Part three will cover some finer details about GMB that allow you to finish building out the page. One thing to keep in mind, regardless of what step you're on, is that you'll need to check back on your page regularly to ensure that it's up to date and that you haven't missed any new optimization points.
Attributes
This is a relatively new GMB feature, introduced in 2020. It allows businesses to identify if they identify as any of the following:
Black-owned
Woman-led
Veteran-owned
Latino-led
Wheelchair accessible
LGBTQ+ friendly
There are a few other choices available, as well. If you have other attributes that you would like Google to recognize, feel free to make recommendations. They are continually adding to this section.
Identifying your attributes may help you show up higher in search results for these types of businesses. Additionally, it allows people who want to work with minority businesses or businesses who support certain issues to easily identify what they're looking for.
Business Description
The main thing to focus on in your business description is keyword placement. You want to use keywords that reflect your business products or services, similar to what you did in the products and services section.
It's also important to include information about your company culture, what it offers, and a little bit of history. It should be a pared-down version of the About page on your company website. You may also want to add a call to action in your description that includes your basic contact information.
Logo, Images, and Header
Images are important for every platform, but they're incredibly important for GMB. When people search your business by name or look for reviews, it can also pop up images that you (or others online) have added. By including your own images, you control the narrative and make Google more likely to show your business in the map pack.
First and foremost, you should upload your logo. Google gives you a spot to do this directly and designate the image you choose as the logo. Product-based businesses should upload as many pictures of their products as possible, showcasing the ones that are best-sellers or most popular.
Service-based businesses should show off large projects, including before and after photos where applicable. If your business isn't particularly visual, try including pictures of team members or screenshots where they make sense.
Regular Posting
One of the biggest parts of GMB optimization that businesses miss is regular posting to the profile. These posts can be the same as posts to LinkedIn or Facebook. The goal is just for Google to see that you're consistently updating your profile. The more active you are, the better.
The posts should be reflective of your business or community happenings. As a rule, you should try to post daily and include images whenever possible. People may not see these posts, but they keep Google happy – and that's almost ALWAYS the goal.
That covers it! If you have questions or want to know more about Google optimization, you can reach out to us at info@pinkdogdigital.com or give us a call at 410-696-3305.