3 SEO Trends to Know In 2021
As with any aspect of digital marketing, search engine optimization is continuously changing as trends evolve and search engines release or update features. To cope with these changes, brands have to  perpetually update their SEO strategies in an effort to help their website rank highly on search engine results pages.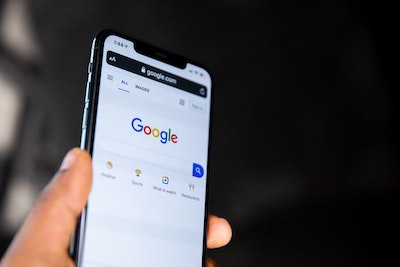 We understand it can be very difficult for small businesses to stay on top of all the new SEO trends and updates, let alone know how to successfully implement them into their SEO strategy in a timely manner. That is why we have compiled a list of the top three SEO trends every brand needs to know in 2021.
Mobile-First Indexing
For the past few years, Google has been working towards switching their indexing process to mobile-first indexing.
Mobile-first indexing means Google primarily uses the mobile version of the content to index and rank the webpage. Previously, Google had used the desktop version of the webpage's content to determine ranking on result pages.
As we mentioned, this process is not entirely new. Since 2019, mobile-first indexing has been the default setting for all newly created web pages and for a majority of webpages that have been recently crawled. However, in March 2021, Google officially made the switch for all searchable web pages. Going forward, this means all SERP ranking signals will come from the mobile version of your website, rather than the desktop version.
As you know, creating a mobile-friendly website is a key component in any marketing strategy. Historically, small businesses have created their webpages with desktop in mind and then incorporated mobile SEO as a secondary function. But now, brands will have to completely switch their mentality and start designing their website with mobile SEO as the priority.
Thankfully, there are a variety of ways in which companies can improve their mobile SEO on both old webpages and new webpages. Start by running an audit for your mobile website to identify any elements that might be broken or have the potential for optimization. This could include fixing broken links or incorrect redirects, removing unplayable content, and compressing images.
Machine Learning
The Google team is always trying to tweak and perfect their algorithm to provide the best results for users. As a result, Google has come to heavily rely on machine learning and automation technology as a leading ranking signal.
Machine learning technology is not only able to adapt and respond to data and information, but also continuously learn from it. Essentially, the machine is always learning from previous search queries in an effort to better answer future queries with more accuracy.
For example, if a user submits an ambiguous query, machine learning technology is able to review semantic searches and user behavior to determine what search results are most likely what the user is looking for.
Given the reliance on user behavior and semantics, it can prove difficult to properly optimize for machine learning. However, brands should always focus on creating high-quality content that meets the needs of search engines and users.
Additionally, Google also offers a free tool called Natural Language API demo, which allows companies to paste their website content for review. Google will then provide an analysis of the content based on entities, sentiment, syntax, and categories. All in all, this tool is a great exercise for brands to learn how Google understands their content and, more importantly, why Google is ranking the page for specific searches.
Semantic Search
Search intent refers to the primary goal or purpose a user has in mind when submitting an online search. However, the search intent can sometimes be lost in translation if the search engine does not fully understand the context of the query. To better prevent misinterpretations from occurring, search engines have implemented semantic search, which allows them to understand the relationship between words in a search inquiry.
One of the biggest ways semantic search impacts a brand's ranking is through its preference for authoritative pages over smaller, more insubstantial pages. Authoritative pages generally provide an extensive analysis of a specific topic, compared to creating multiple subpages that each refer to a different keyword or theme within a topic.
This is simply because search engines are more likely to satisfy the searcher's intent with a comprehensive webpage. If the search engine misunderstood the true meaning of the search query and consequently chose to rank one of the various web pages you have relating to the keyword or phrase, then the user would not be dissatisfied.
In order to ensure their website is fully optimized for semantic SEO, brands should create authoritative pages about broad topics that are relevant and valuable to their audience. Start by brainstorming common questions your audience might have and then create content that makes the searcher intent. Each page should offer a comprehensive piece of evergreen content, full of both short and long tail keywords and phrases.
If you would like more information about top SEO trends in 2021, need help implementing these SEO trends, or other digital marketing services please contact Pink Dog Digital at (410) 696-3305, email us at info@pinkdogdigital.com, or visit us on the web at www.pinkdogdigital.com.