What are the Benefits of Outsourcing Digital Marketing Efforts?
Arguably, digital marketing is the most important marketing channel for most businesses today. For many, though, bringing digital marketing in-house isn't an option. That's why digital marketing agencies have sprung up all over the world!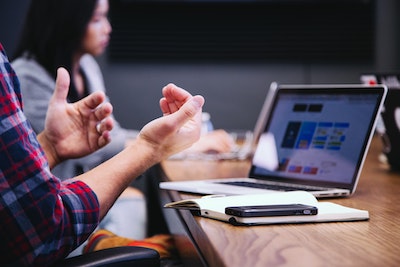 More and more, businesses have options when it comes to outsourcing digital marketing efforts. Digital agencies are choosing to work remotely and can more easily scale to serve any type of business, anywhere in the world – but why would you choose to outsource over hiring an in-house expert?
Cost-Effectiveness
Bringing a new employee into your business is expensive. You have to go through the recruiting and hiring process, onboarding, provide benefits, and hope that you don't experience quick turnover in the department.
Additionally, you're going to need more than one person to cover all of the bases of digital marketing:
A developer to manage the back end of the website
A designer to create a cohesive, user-friendly website and new graphics
A social media and content expert to handle day-to-day marketing efforts
An SEO expert who has experience with PPC
With an agency, you stand to save a significant amount of money. You aren't paying someone's salary and benefits or worrying about hiring the right people. Instead, you get access to a pre-built team of experts at a fraction of the cost of bringing people in-house.
Digital Marketing Experts at Your Disposal
One thing you can be sure of when outsourcing your digital marketing efforts is that you're getting a team that knows how to create a stunning, functional website and comprehensive digital marketing strategy.
The team at Pink Dog Digital includes experts in a variety of digital marketing fields, from email marketing to social media and back-end development. Digital marketing agencies know how to recruit and hire the right people for the job since it's all they focus on.
In addition, agencies are able to keep up with the latest trends and changes in digital marketing. Since the field changes on almost a daily basis, digital marketing agencies know how to roll with the punches and quickly adjust your campaign to meet any new requirements.
More Time to Focus on Your Business
Focusing on marketing efforts takes away from your time to focus on your business's core competencies. Outsourcing digital marketing ensures that you have more time to work on the things that matter to your business so you can worry less about bringing customers or clients in and spend more time keeping them happy.
Building your business is likely your number one priority, especially as a small business owner. Digital marketing agencies will give you all the necessary reports and information you need to know that your campaigns are working and handle the tweaks if they're not – essentially taking the whole issue off your plate.
Ease of Campaign Scalability
There are many different digital marketing strategies and opportunities. Unless you hire someone who is competent in all of them and has a ton of time on their hands, you're going to need more than one person to handle each type of campaign. Just some digital marketing competencies include:
Analytics
Organic social media marketing
Paid social media marketing
Search engine optimization
Paid search engine marketing
Web design and development
If you decide to rebuild your website or add on a pay-per-click campaign, you can do that without hiring a whole extra team member who has to learn about your business and be onboarded. You have more flexibility to pick and choose what's right for your business instead of expecting one person to know everything or hiring a large team.
Keep Control Without the Extra Work
One thing that a quality digital marketing agency will never do is create a campaign that doesn't have your approval. You'll see everything before it goes live and have the final approval. Ultimately, an agency's job is to represent you and collaborate to create the best possible outcome.
You'll never cede control to the agency but you also won't be required to put in a ton of work or spend hours creating campaigns or working with in-house employees. It's a win-win situation.
Outsourcing Digital Marketing Efforts to Pink Dog Digital
The Pink Dog Digital team offers a variety of digital marketing services, allowing you to choose what works best for your business. Our project management team will work to develop a tailored strategy, helping you to increase your digital footprint and bring in qualified leads. 
If you have questions about outsourcing digital marketing efforts, give us a call today at 1 (410) 696-3305 or contact us online.