What Is SEO Hygiene & How To Achieve It?
SEO hygiene refers to the proactive practices a business has in place to ensure the health and well-being of their website. It mainly involves conducting routine checks and audits to keep your website running smoothly.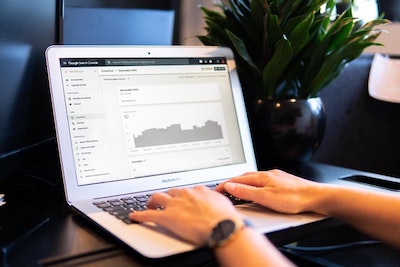 Proper SEO hygiene offers a wide variety of advantages, including higher search engine rankings, increased revenue, enhanced credibility and trust, but most importantly it supports your long-term website and marketing goals.
In addition to the SEO best practices that every business should have in place, it is time to start paying close attention to the following SEO hygiene considerations.
Mobile-Friendly Design
Not establishing a mobile-friendly design is one of the common design flaws a brand can make when designing their website. Users want to have a smooth, productive experience on your website regardless of whether they visit on their desktop or mobile device.
The most important aspect of a mobile-friendly web design is that every feature or element works exactly the same way across all devices. When updating their website, brands need to test every new function to ensure it works properly. This can be done simply by having members of your team use their mobile devices to audit the feature's responsiveness and ease of usability. 
There are also a variety of online simulators to choose from, such as Mobile-Friendly Test on Google Search Console. Start by entering your full URL address or code of the website or page you want to test, and Google will analyze your website to see how easily visitors can use it on a mobile device. The best part is test results also include potential problems and recommendations on how to resolve them to better serve mobile users.
Quality Assurance
Anyone with coding experience knows that sometimes the smallest changes can have the biggest impact on a website. That is why it is extremely important to have a quality assurance process in place when it comes to your brand's website. 
A small seemingly insignificant code change has the power to negative impact the website for weeks before being noticed. After the problem is found, it might take even longer to figure out which code change was the culprit.
To avoid this situation, brands should have procedures in place to verify each new code integration did not create any issues. There are several search engine inspection tools and spider simulators available online to help keep their code clean. This will allow brands to determine if the new changes negatively affect the website's performance before being fully implemented.
SEO hygiene best practices also encourage brands to maintain consistent logs of each additional piece of code, along with a description of how the code will alter the site. That way, when the code has been verified as good, it can be marked as such on the log. Not only will this help prevent future issues from arising, but also help resolve any issues that might occur since there will be a detailed log of all past changes made.
Content
Another strategy for good SEO hygiene involves keeping an open line of communication when it comes to content creation. Even at a small business, there might be different team members or departments that handle different areas of the website. However, if these teams do not communicate effectively, they can end up creating duplicate or competing content. 
To prevent this, brands should put systems in place that allow for collaboration amongst the different content creators. Rather than approaching different content as individual tasks, teams should work to align ongoing content campaigns to create a cohesive marketing strategy.
By working together, creators can better understand their roles and what types of content is needed from them. Additionally, rather than accidentally competing with the same keywords and phrases, teams will be able to better coordinate to prevent redundant keywords.
Website Architecture
Website architecture refers to how a website and web pages are organized. A good website structure allows both users and search engines to better understand what the pages on your website mean and how they are connected to one another.
That being said, website architecture is incredibly important to SEO hygiene and as such, should be monitored closely. Brands should monitor any changes made to internal links, navigation elements, formatting, design principles, headers, and footers.
The goal is to keep navigation easy, yet visually appealing for website visitors. If any changes to the previously mentioned features result in architecture issues, they should be addressed and resolved immediately. This will not only prevent poor user experience, but allow search engines to better view and crawl the website. 

If you would like more information about SEO hygiene, need help implementing these SEO hygiene tactics, or other digital marketing services please contact Pink Dog Digital at (410) 696-3305, email us at info@pinkdogdigital.com, or visit us on the web at www.pinkdogdigital.com.