What Are Local Services Ads?
If your service-based business is not using Google Local Services Ads, now is the time to start. Google Local Services Ads, or LSAs, allows businesses to rank at the very top of the search results page, even higher than organic results and other paid search ads.
Local Services Ads generally appear when users enter search queries relating to service-based industries, such as lawyers, real estate agents, electricians, locksmiths, or tax services. The purpose of these ads is to allow businesses to connect with the users in their area that are in need of services they provide.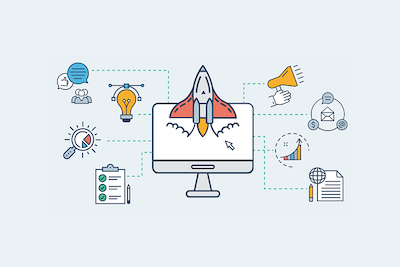 Each Local Service Ad is complete with the business's name, rating, hours, and the geographic area being served. This is especially important.
One of the biggest perks of Local Service Ads is the exclusivity. Before businesses are able to place any advertisements, they must complete an industry-specific screening process, including background checks, license checks, and insurance checks. Once the screening and qualification process has been successfully completed, the ad will feature Google's stamp of approval, otherwise known as a green checkmark.
In addition to the green checkmark, every LSA either reads "Google Guaranteed" or "Google Screened." The Google Screened label simply means the business has passed the process required for Local Service Ads.
The Google Guarantee, on the other hand, means the business has not only completed the screening process, but also has their work backed by Google. That means Google believes in the work of the business so much, they will reimburse any customer that books services with the business through the ad.
That being said, the Google Guarantee can mean wonders for a service-based business. Google is one of the most trusted websites among consumers, so if they see that Google trusts and respects your brand, consumers are more likely to trust your brand as well. Plus, if consumers are being offered a money-back guarantee from Google, they are more likely to choose your business over competing companies who lack the Google Guarantee.
Google Local Service Ads are set-up using a pay-per-lead method. This means the business only pays when users contact them directly through the ad, whether that is through a phone call, message, and booking. There is absolutely no cost associated with signing up or completing the on boarding process.
If you would like more information about Google Local Service Ads, need help getting started with Local Service Ads, or other digital marketing services please contact Pink Dog Digital at (410) 696-3305, email us at info@pinkdogdigital.com, or visit us on the web at www.pinkdogdigital.com.