The Complete Guide To Google Posts
Google My Business is a free tool that allows businesses and organizations to enhance their visibility on Google Search and Google Maps. Within their GMB account, brands have access to a variety of features, such as Google Posts.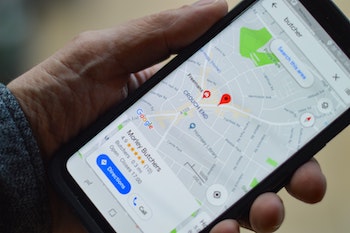 Using Google Posts, brands can communicate special offers, events, announcements, job offerings, and new products and services to users through their GMB listing. Each post can include a short description of up to 300 words, images, videos, links, and call-to-action buttons.
Types of Google Posts
There are four different types of Google Posts available to local businesses, including What's New, Events, Offers, and COVID-19 Update. Each type of post allows brands to disseminate different information, so it is important for businesses to understand when to use which post type.
The What's New post is designed to provide general updates about your business, such as new items, special store hours, or blogs. Each post includes a photo or video, textual description, URL, and CTA.
The Events post can be used to promote an upcoming event that your brand is hosting or supporting. When using this post type, be sure to include all relevant details, including event title, location, dates, times, schedule, photos, videos, and ticket links.
The Offers post type is specifically designed for promotional sales and special offers. This Google Post is perfect for brands offering discounts to first-time customers or BOGO deals. Each post should include a descriptive title, start and end date, details, terms, conditions, as well as a coupon code or link to redeem the offer.
The COVID-19 Update is the latest option on Google Posts, but hopefully it will not be around for too much longer. This post type gives businesses a platform to publicly share information directly related to the COVID-19 pandemic. This is helpful when brands need to alert customers to any changes to their business, including store hours, preventative safety measures, and possible shipping delays.
Benefits of Google Posts
If Google Posts are not a part of your digital marketing strategy, it is time to update your ways. This should be especially easy if your brand already has a social media or email strategy in place – you can repurpose this content for Google Posts.
Since launching in 2016, Google Posts has quickly become a leading factor when it comes to search engine optimization. Every time a brand publishes a post with a link back to their website, it creates a backlink that serves to increase SEO and boost website traffic.
Brands can drive website traffic by adding links and CTA buttons to their posts that direct users to their website. Not only does it boost traffic, these backlinks also work to improve SEO by appealing to Google's search algorithm.
Another great benefit of Google Posts is the ability to reach more users and potential consumers. Regulating posting updates and offers will allow more users to discover your brand when searching for your products and services.
Best Practices
In order to reap the benefits of Google Posts, brands need to first understand the best practices. Heeding these guidelines will ensure your business is creating fully-optimized and effective content.
As with any platform, Google Post content needs to be high-quality. The attached image or video should be visually stimulating and relevant to the overall message. Double-check that there are no misspellings, errors, offensive language, or other unpleasant elements.
If you are including external links, make sure you are only using websites that you trust – viruses, phishing, and malware are guaranteed ways to lose customers forever.
2021 Updates
In the past, Google Posts have only been visible for seven days before they expired and disappeared from the business' profile. But now, users are able to see Google Posts spanning back weeks, months, and even years ago. The previously hidden posts are available in the business's Knowledge Panel, which allows users to scroll through old updates and photos.
While this might not seem like a big update, the impact will be huge. Brands will no longer have to continually publish the same post over and over again, especially if they have information that is relevant for longer than just a week.
Instead of being limited to only temporary information, brands can now use Google Posts to publish evergreen content. In addition to new content, all the high-quality images and videos that were previously posted are once again able to increase visibility and drive traffic.
Before the update, brands would appear inactive if they did not publish a new post at least every seven days. But now, brands will always appear on Google Search and Maps, regardless of when they last updated their profile.
Aside from the positives this update brings, it is also important to note the possibilities negatives Google Posts no longer expire after seven days. Brands should delete any old posts that show outdated offers or information that is no longer relevant to the business. This will prevent users from becoming confused or frustrated by incorrect information.
If you would like more information about Google Posts, need help managing your Google My Business profile, or other digital marketing services please contact Pink Dog Digital at (410) 696-3305, email us at info@pinkdogdigital.com, or visit us on the web at www.pinkdogdigital.com.