How To Repurpose Content On Instagram
Repurposing content is crucial when it comes to designing a successful social media marketing strategy. This approach allows small businesses to transform one piece of content into several different types of content.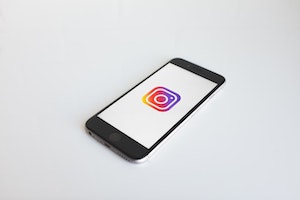 As a visual platform, Instagram has long posed a problem for small businesses with little to no visual content. It can be hard to gain a following with no aesthetically pleasing imagery to offer.
Fortunately, Instagram's new trends and features have made it easier than ever for brands to repurpose content especially for the app.
Carousels
An Instagram carousels is a single post containing multiple photos or videos that can be viewed by swiping back and forth. Carousels have been shown to be more engaging than a single photo or video.
Since all the content is featured in one post, carousels are a great way to share long-form content that can not fit in a single photo or video. It allows users to view the entirety of the piece without having to look in various different places.
Blog posts, ebooks, listicles, infographics, and white papers are all examples of carousel ideas. Each slide can be used to summarize a different subsection, chapter, or listing of the content. To do so, brands can pull quotes, images, or interesting details and craft them into visually appealing posts.
The caption of the carousel should explain what the entire post is about, and more importantly, why users should be interested in the information. Either at the end of the caption or on the last slide, brands should include a CTA that links to the original content piece.
Guides
Instagram Guides offer another way to repurpose long form content pieces. As opposed to carousels, where all the information is in one single post, IG guides allow brands to link multiple posts together as a series. This way, brands can post different sections of content over time without confusing users or having to forfeit valuable details.
When creating the guide, brands can even include additional information including titles and descriptions. The collection can then be shared to your account's feed and story where users can scroll through each threaded post.
To create a guide, go to your account and tap the '+' icon in the top right corner. Then select "Guide" at the bottom of the list of "Create" options. There are three different guide types –
Places, Products, and Posts. For the purposes of repurposing content, choose the Posts option to create a collection of posts you have created or saved.
Screenshots
When it comes to digital marketing, brands should always work smarter, not harder. If you already have great content pieces, do not waste time creating new pieces that are not as relevant or valuable to your audience.
Screenshotting gives brands the power to capture an image on one social media platform to share on another. This can be used to share tweets, article titles, emails, Facebook posts, or other forms of written content on Instagram.
Businesses can upload the screenshots as is, or add graphics and background photos to create a more appealing visual.
Story Highlights
In addition to repurposing content from other platforms, it is also important for brands to repost content from their IG feed to their IG stories.
Unlike regular posts on Instagram which can get buried and lost, Stories are always at the top of the user's homepage. Resharing to your stories will ensure more followers will see your content, and even help users find your account on the Explore page.
Once you have posted your story, do not stop there – save the story in a Story Highlight on your profile. Rather than scrolling through your profile, users can simply tap through your highlights to see your most important IG content.
Videos
Sharing video content on your website, Facebook, and YouTube has always been easy. Now, with IGTV, sharing that same video content on Instagram is just as simple and effective.
IGTV allows companies to upload video content ranging anywhere from 15 seconds to 10 minutes long. All you have to do is trim and resize the video to ensure optimal visual results. If your video is longer than ten minutes, you can decide to upload two separate IGTV videos or link to the full video in the caption. The caption can also be used to repurpose the video's original description and title.
In addition to IGTV, Instagram has also launched a short form video format called Reels. On Reels, businesses can upload 15 to 30 second video clips that disappear after 24 hours. This offers brands the perfect opportunity to repost their TikTok videos.
Another way brands can repurpose video content is by uploading it directly to their feed and stories. Rather than posting the entire video clip, posting shorter teaser videos will help promote the full video.
If you do not have video content to repost, take a look at your recent image, audio, or textual content to see if anything can be repurposed into video content.
If you would like more information about repurposing content, need help repurposing your content on Instagram, or other digital marketing services please contact Pink Dog Digital at (410) 696-3305, email us at info@pinkdogdigital.com, or visit us on the web at www.pinkdogdigital.com.