How To Ethically Cheat The Instagram Algorithm
When trying to grow a brand and following on Instagram, many small businesses are tempted to use unethical methods, such as joining engagement pods or buying likes and follows. What many brands don't realize is that shady tactics can actually hurt their reputation or get them suspended from Instagram.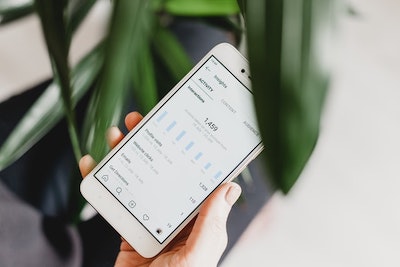 However, there are ways for brands to ethically cheat the Instagram algorithm that don't necessarily involve cheating at all. All you need to do is understand how the Instagram algorithm works and then optimize your content to fit exactly what the platform is looking for. Here are a few strategies you can implement right now to beat the Instagram algorithm and increase your brand's visibility. 
Hashtags
One of the biggest hacks for brands on Instagram is improving their hashtag strategy. Despite all the changes and new features that have taken place on the app over the years, hashtags have remained a crucial way to increase reach.
When determining which hashtags to incorporate into your content strategy, be sure to do an adequate amount of research. Avoid using hashtags that have been overworked, as well as ones that are not commonly used – it is best to use hashtags that have between 10K and 250K posts. This will ensure your post will make it on the Explore page without being immediately blotted out by other similar content. 
It is never a good idea to use hashtags that are not relevant to your content. Not only will this result in your content being shown to uninterested users, but lying to your audience will quickly evolve into decreased brand trust and respect.
Companies should be sure to only use hashtags that are relevant to their brand, content, industry, location, products, and audience. If you don't know which hashtags to use, start by looking at other accounts with similar content in your industry to see which keywords and phrases they are commonly using.
Engagement
A major factor that influences how the Instagram algorithm determines feed ranking is the number of engagements a post has. Meaningful engagement on Instagram includes:
Likes
Comments
Shares
Video views
Clicks.
That being said, brands can ethically cheat the system by encouraging users to engage frequently.
The best way to encourage user engagement is by adding a call-to-action in the post's caption. Brands can ask a question, direct users to a bio link, encourage them to share with a friend, or tell them to watch your Story or Reel. The more engagement you receive, the more Instagram will understand the value of your content and rank it accordingly. 
Instagram SEO
The Instagram algorithm is designed to interpret content in order to properly categorize posts and present them to the correct audiences. So when you're trying to cheat the Instagram algorithm, there are things to consider. Similar to optimizing website content for search engines, brands can help Instagram crawl and index content by optimizing their content. 
Aside from captions and hashtags, Instagram also utilizes image recognition software to better understand visual content. However, this software might not always be completely accurate or detailed.
That being said, brands can improve their Instagram SEO by manually writing and including alt text on all posts. When publishing a new text, simply tap "Advanced Settings" and then click "Write Alt Text" under Accessibility. 
For the best results, alt text should accurately represent the content and function of the content, including who is in the photo and what is important for users to know about it. This will not only help Instagram's algorithm categorize the content, but will also visually impaired users to understand it.
New IG Features
When a new feature is released, Instagram wants to do everything it can to promote its usage and benefits. So it is no surprise to learn that the Instagram algorithm is designed to promote the brands who join in on the new functions, especially in the beginning.
For example, when Instagram Reels were first launched, the app's user interface was completely changed to prioritize Reels. Since users were automatically exposed to Reels, brands that adapted early saw a huge increase in visibility and reach.
However, to make the algorithm work for them, sometimes brands will have to play by Instagram's rules. In order for your video to be ranked even higher on the Reels feed and the Explore page, brands need to use the app to create their Reel.
Videos that feature the TikTok logo or have otherwise been visibly recycled from other video-sharing platforms will not be as discoverable. In other words, Instagram will favor original, high-quality content that was created using the in-app Reels editor.
If you would like more information about how to ethically cheat the Instagram algorithm, need help implementing these Instagram hacks, or other digital marketing services please contact Pink Dog Digital at (410) 696-3305, email us at info@pinkdogdigital.com, or visit us on the web at www.pinkdogdigital.com.