Alternative Social Media Platforms Each Brand Should Consider
Since the start of the COVID-19 pandemic, everyone has been left with little else to do other than scroll endlessly through their social media feeds. So it is not hard to believe that many users are becoming increasingly tired of Big Tech social networks and searching for alternative platforms.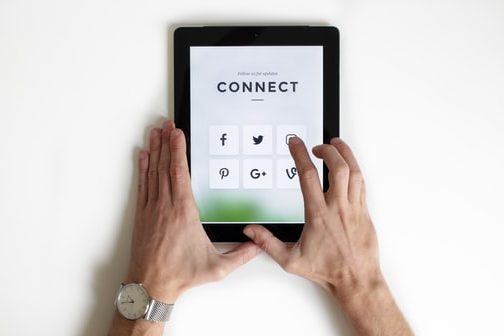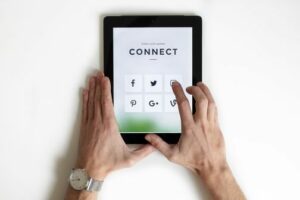 One of the most important rules of social media marketing is "go where your audience is." By joining these alternative social media platforms, brands will be able to continue making real connections with current and potential consumers.
Nextdoor
The best part of social media platforms is being able to connect with anyone in the world. But this can also be overwhelming and exhausting for many users. That is why Next-door has become an increasingly popular alternative social media platform.
Nextdoor allows users to get to know their neighbors and others within their local community, including local businesses and nonprofits. Users can share events, create polls, post alerts, and most importantly, share recommendations.
Brands that are interested in joining Nextdoor can create a verified Nextdoor account. The business profile allows brands to monitor their online reputation, respond to comments, and share information about their products and services.
Nextdoor is a great way for small businesses to connect with potential customers in the area. For businesses with a physical storefront, joining Nextdoor is a great way to attract local members of the community to your shop.
MeWe
The social network MeWe was designed to be the complete opposite of big-name platforms we have come to know today. MeWe closely follows the Privacy Bill of Rights, which means they are committed to upholding user-privacy and trust.
MeWe is a completed ad-free zone, meaning there are no targeted ad campaigns or sponsored content. On the other hand, MeWe does not sell personal data or information to other businesses.
The social media platform also does not filter, change, or otherwise manipulate the order of newsfeed. Users will only see content from users, pages, and groups they have previously connected with.
This lack of news feed manipulation is a huge benefit for small businesses. Bigger social networks use algorithms to pick and choose which content is shown to which user. But on MeWe, your brand's content will be shown to all of your connections and followers.
Ello
Similar to Pinterest, Ello is a social media platform designed for artists, creators, and users interested in art, fashion, and photography. It provides an online space for users to discover, publish, share, and discuss their interests with others who are just as passionate about the topic.
Users are able to personalize their feed and create a unique user experience by answering questions about themselves and their interests. This allows people to find authentic and unique content that will be of genuine interest to them. Plus, Ello allows users to do all this with zero advertisements or privacy threats.
Since there are no ads or sponsored content, brands must rely on aesthetically pleasing content to attract followers. Your content has the power to spark discussion and encourage users to comment and share.
Ello is also a great platform for brands and small businesses that are interested in finding influencers or freelance creators. Companies can find other brands and creators to partner with, collaborate with, or even hire.
BitChute
BitChute is a video-sharing website with a twist – there are absolutely no filters or restrictions. Both users and brands are free to express their ideas without fear of being banned or censored.
Bitchute offers an unlimited source of video content relating to news, current events, business, education, health, and so much more. But, this freedom of speech does come with certain drawbacks. In addition to fun and interesting content, BitChute has also been known to attract hate speech and other insensitive content.
If your business produces a large amount of video content, you should consider adapting BitChute into your social media marketing strategy. If your business does not have any video content, the Pink Dog Digital team also recommends incorporating videography into your digital marketing plan.
BitChute provides brands a platform to publish product videos, testimonial videos, company culture videos, explainer videos, and live streams. Just be sure to closely monitor your page and comment section in order to respond to or remove offensive comments.
EyeEm
EyeEm is not just a social media platform, it is a collection of royalty-free photography. For professional photographers, it is a great way to get exposure, sell photos, and market your services. But EyeEm is not just for photographers.
Brands can join the EyeEm community to learn from creators, share advice, and most importantly, make connections. Depending on your needs, brands can also collaborate with or hire photographers for a variety of content, such as photos, videos, IG Stories, GIFS, and movies.
One of the most unique aspects of EyeEm is their Missions. EyeEm Missions are branded contents that encourage users to submit user-generated photos for a speificial company. These photos serve to increase audience engagement, generate consumer interest, build brand identity, and identify brand ambassadors.
If you would like more information about alternative social media platforms, need help creating your social media strategy, or other digital marketing services please contact Pink Dog Digital at (410) 696-3305, email us at info@pinkdogdigital.com, or visit us on the web at www.pinkdogdigital.com.