A Definitive Guide For Social Media Features
Keeping up with every social media platform change can prove challenging for many small businesses, especially with new features constantly being released. At the very beginning of the social media revolution, there was no real way to see content from all your connections in one place.  If users wanted to learn the latest about their friends or local businesses, they would have to manually search for content from each individual page.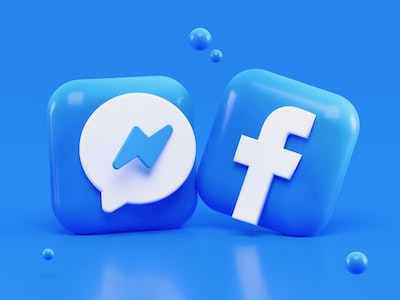 But now, with the invention of news feeds, stories, reels, etc, users are able to conveniently access a compilation of all the latest content from connections on social media! But as more and more features are being released, it can be harder for brands to determine which content is effective for which features. To make it a little easier, our team compiled a definitive guide to social media features, which explains what these tools are and how your brand can best use them!
News Feed
When it comes to social media features, the news feed is the true original. Nearly every social media platform has their own version of a news feed, including Facebook, Instagram, Twitter, Pinterest, and TikTok.
A news feed consists of all the photos and videos a brand posts to their main profile page. These posts then appear in the feeds of your followers, or any users that might be following the hashtags within the post.
When a brand posts on their news feed, the content will remain there forever until archived or permanently deleted. That is why it is important for brands to focus on creating evergreen content that will continue to benefit and entertain users, whether it's been posted for ten days or ten years.
Brands should also have an established strategy when it comes to curating their feed. When a consumer visits a brand's profile, the news feed represents the company as a whole. Content should always match the company's branding, and it should illustrate the company's values and mission.
Stories
Social media stories were first made famous by Snapchat before being replicated on other social media platforms, such as Facebook and Instagram.
Stories are essentially a collection of photos or short videos that appear outside your regular news feed. The unique aspect of this feature is that stories only last for 24 hours before they vanish forever (or go live in your archive in the case of Instagram). However, some platforms like Instagram allow users to save Stories as Highlights, which means the content will remain permanently on their profile until deleted.
Given the fleeting nature of stories, brands can use this feature to showcase impromptu or spontaneous content that can not necessarily be planned in advance. This could include behind-the-scenes footage, special limited-time promotions, polls, customer reviews, or contests.
Overall, stories give brands a chance to have fun and experiment with different types of content in an effort to engage with their audience. Additionally, this content doesn't have to be as polished or buttoned up as Newsfeed content, allowing for "nitty gritty" images.
Live Streams
Many social media platforms have live streaming capabilities, including Facebook, Instagram, Twitter, and TikTok. Live streams give brands an opportunity to broadcast videos to their audience in real-time.
During the live streams, brands can interact with viewers by reading comments, answering questions, or giving product demonstrations. Since live streams are happening in real-time, it is a great way for brands to humanize their company. The video is completely unpolished and authentic, which allows for an intimate connection between the brand and the audience.
Plus, after the live streams ends, many platforms allow brands to save the video to their business page. Any followers or consumers that missed the live stream itself will still be able to watch the video at a later point in time.
TikTok & IG Reels
TikTok and Instagram Reels were both specifically designed for short-form video content. On either platform, brands can choose to upload video footage that was previously recorded, or they can record new video content directly on the app.
Brands can then edit this video content using the wide variety of editing tools provided by the social media apps. This could mean setting the video to music, adding text or stickers, or applying filters.
Short-form video content is highly addicting, and has quickly become one of the most preferred formats for consumer consumption. Since TikToks and Reels are less than a minute long, it is a great opportunity for brands to capture the audience's attention and quickly get your message across in a clear and entertaining way.
One of the best ways a brand can use these features is to highlight the qualities that differentiate your brand's products and services from competing companies. They are also a great resource when it comes to creating brand transparency – this content can be used to showcase your brand's personality and values.
If you would like more information about social media features, need help determining which content is best for each feature, or other digital marketing services please contact Pink Dog Digital at (410) 696-3305, email us at info@pinkdogdigital.com, or visit us on the web at www.pinkdogdigital.com.