New Features for LinkedIn Company Pages
LinkedIn aims to boost engagement and interactions as the social media platform rolls out new features for company pages. As a self-proclaimed professional networking platform, LinkedIn allows companies and employees to connect with and engage with their consumer base.
While customer relationships may be strong, these new LinkedIn company pages features will serve to close the gap between companies and employees.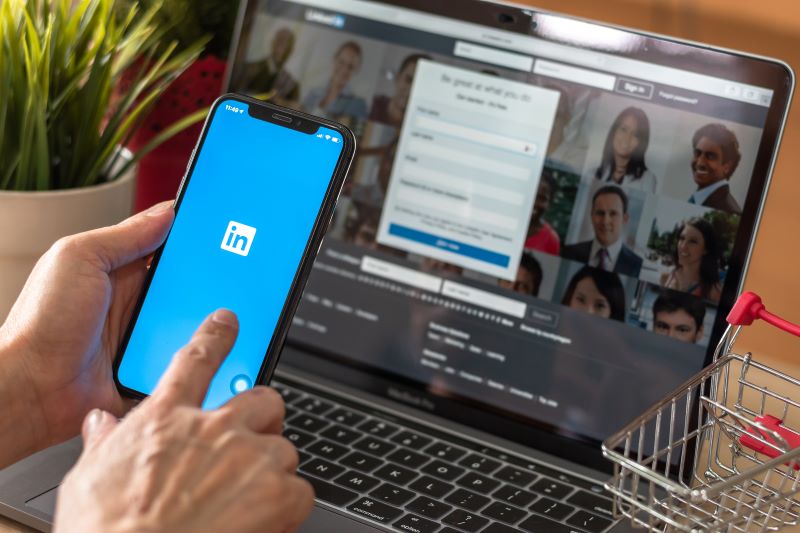 Employee Notifications
With the ever-growing timeline of posts and content, it can be difficult for employees to stay up to date on their company's LinkedIn activity. If a company's post does happen to pop up on the employee's feed, it might be two weeks old by that time.
With the introduction of employee notifications, page admins can now alert employees when the company account posts. This immediate notification will encourage likes, shares, comments, and valuable engagements from the team.
To avoid spam, LinkedIn plans to limit notifications to only once every 7 days, so it is important to reserve the alert for the most important post of the week. Whether that be important company news, blog posts, or product specials, make sure your company is utilizing this employee alert system.
Active and involved employees feel more connected to the mission, but it also leads to an overall better workplace environment. Plus, putting faces to the company helps to build brand awareness and trust.
Team Moments
Besides customers and supporters, a small business finds its most valuable assets in the form of employees. Participating in "Meet The Team" campaigns on LinkedIn is a great way to highlight exceptional service and introduce new team members. Being the newest member in the office can be intimidating, so having a "welcoming wagon" can serve to improve morale and show acceptance.
By highlighting your team, customers are able to put faces to the organization and become familiar with the people they might be working with. Customers are more likely to do business with companies they already know and feel comfortable with.
With their latest upgrade, LinkedIn has made it easier than ever to recognize the people behind your company with a custom content format. Simply choose the desired format, add a description, tag your employee, write a caption and upload an image or video. Your employees and customers will thank you.
Page Optimization
With new features and updates being released regularly, page admins can fall behind on updating company information and page fields. To ensure no page is left incomplete, admin views of company pages will now feature a page completion meter. The meter will show admins what information is missing or what features haven't been used yet.
On average, a complete LinkedIn company page receives over 30% more views than an incomplete page. With such a large percentage of missed opportunities, there is no reason for companies to not take full advantage of all LinkedIn has to offer.
If you would like more information about LinkedIn's newest features, need help managing your LinkedIn page, or other digital marketing services contact Pink Dog Digital at (410) 696-3305, email us at info@pinkdogdigital.com, or visit us on the web at www.pinkdogdigital.com.