The ADR Vantage Website Launch
We're thrilled to announce the recent launch of the ADR Vantage website! This client is working in some really critical areas for organizations across the country right now. With a focus on conflict resolution, DEI (diversity, equity, and inclusion), and effectiveness coaching, we were excited to be working with them.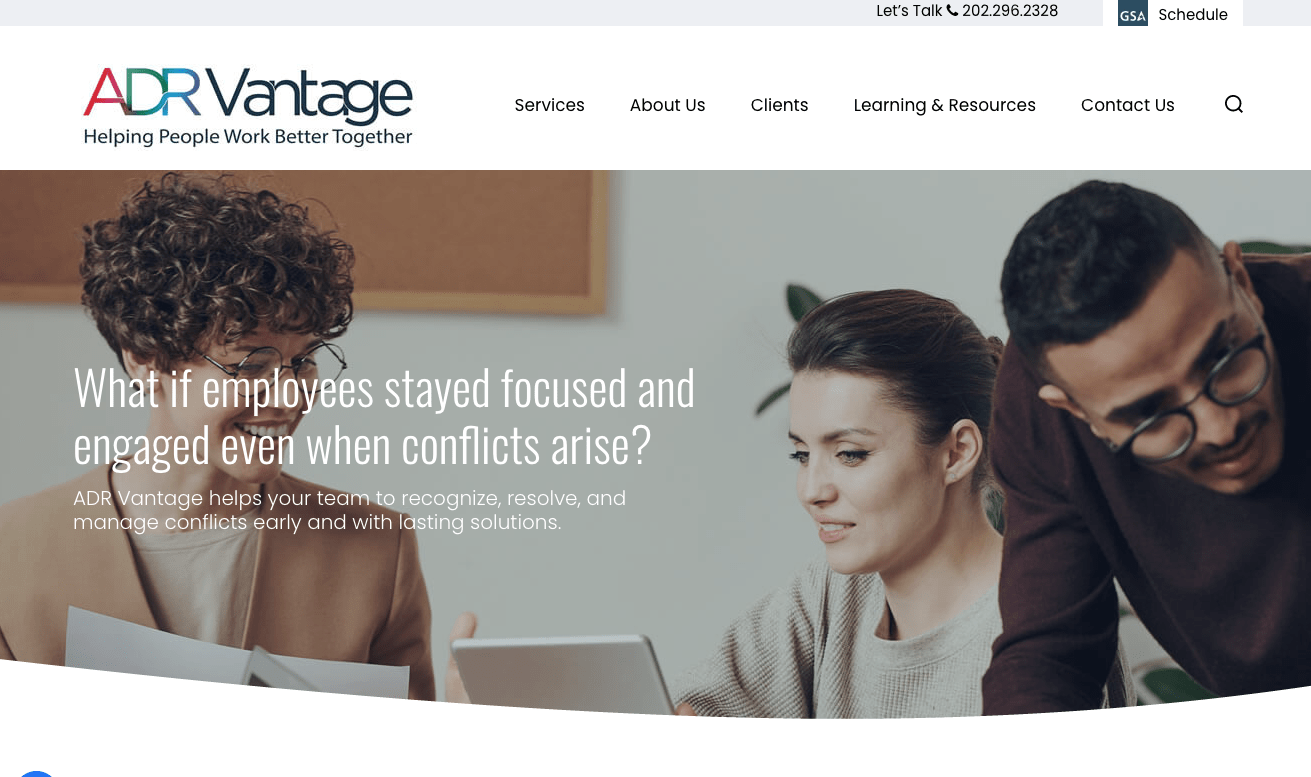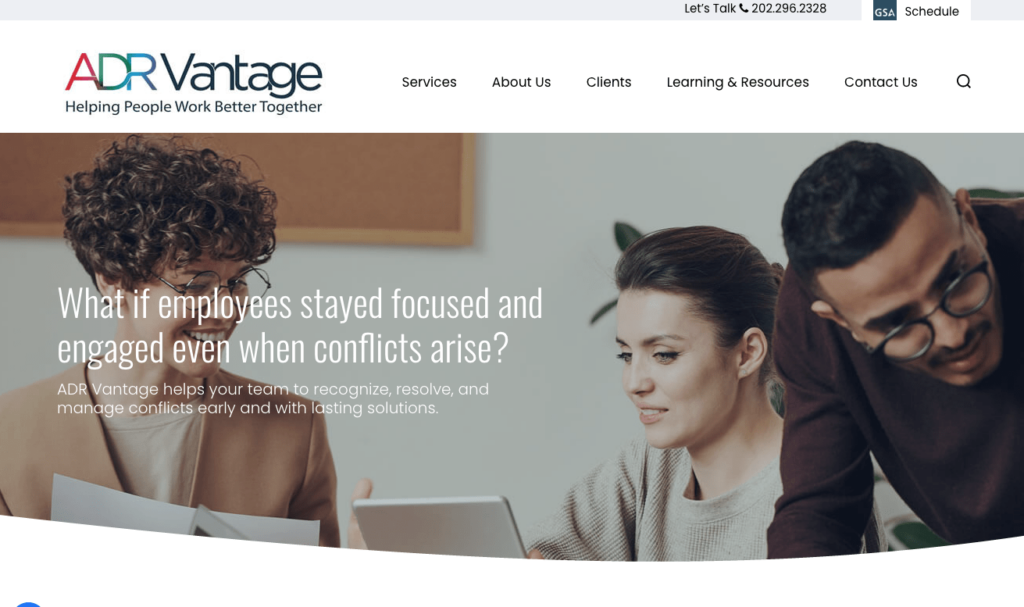 Design Choices
The design for the ADR Vantage website is simple and straightforward with colorful touches to help the most important parts of the site pop. Inspired by the logo, the icons on the website are multi-colored in shades of red, green, and purple.
The dropdown menus in the main navigation are short but include all of the necessary information to make it easy for users to find the information that they need most on the website.
SEO and Programming
ADR Vantage posts a blog regularly to their website, improving their search engine optimization. The Pink Dog Digital team also provided SEO feedback, editing content for search and adding headings and tags to each of the pages.
The footer also includes all of the contact information for the client as well as links back to the various pages. This helps users find the information that they need but also makes it easier for bots to crawl the site. When bots are easily able to view the hierarchy of pages and contact information, they can properly index the site.
About ADR Vantage
Based in Washington DC, ADR Vantage is a woman-owned business working at the intersection of three fields that most affect employees and their workplaces – Conflict Management, Organization Effectiveness, and Diversity, Equity & Inclusion (DEI).
Originally founded to help businesses comply with the newly passed Americans with Disabilities Act (ADA), ADR Vantage has grown to include other consulting services and has 160 consultants across the United States.
Is it Time for a New Website?
If you've had the same website for a while or even if you're starting from scratch, Pink Dog Digital has the resources available to help you. We're a full-service digital marketing agency providing web design, development, SEO, social media services, and more.
Give us a call today at 410-696-3305 or contact us online for more information.