How Apple's iOS 15 Could Impact Email Marketers
In its most recent product and software unveiling, Apple announced a variety of privacy features to iOS 15 that has caused concerns among advertisers and business owners. At first glance, the new additions may seem troublesome, but in reality their impact isn't all that great.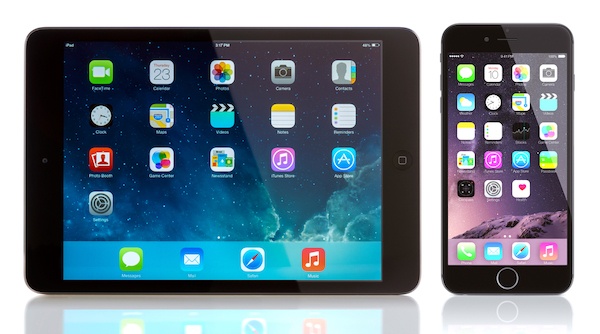 Where Will Email Marketers See the Biggest Impact?
Apple Mail is the only provider that features this security upgrade. Other industry giants like Google and Outlook have not, so you'll still be able to see their open rates and IP data. These last two providers also have significant pieces of the email provider market.
In regard to Apple Mail here is what the new privacy features will include:
In Apple's Mail app, users can choose the Mail Privacy Protection feature without having to pay, which will stop email senders from using invisible pixels which collect information about the recipient. Senders will no longer know if their email has been opened or the IP address of the user, which prevents collecting location and online activity.
Users who are subscribed to iCloud+ can pay to have their opt-in information kept hidden. This will prevent marketers and business owners from seeing which websites these users visit.
If a user with iCloud+ subscribes to the "Hide My Email" option, it will turn on an email cloaking device that allows them to give a fake email address. It's important to note that this doesn't mean your email won't reach their inbox, but you won't be able to see your target's actual email address unless they agree to share it with you.
Open rate goals are the primary data that many marketers first look to gauge success. Remember that just because an email was opened doesn't mean the user read every last word, clicked on a link, or took any other action.
Consider adjusting your open goal rates to a more reasonable number. If you lower these rates for a measurable period, you can get a better idea of how this new change has affected your numbers. Making a calculated change can give you updated and more accurate goals and metrics.
Don't forget that there are plenty of other metrics you can use besides open rates. Check out clicks and click through data – these numbers represent action taken by users on your email list. If they're high, it's an indication that what you're doing is working. Lower clicks and click throughs may signal that it's time to change your content.
Your website's analytics can also reveal detailed information in regard to the success of your email campaign. With some practice, you can drill down and see how many visits and other actions were a result of each email you sent. Pay close attention to what visitors are doing once they reach a specific page. Are they moving forward in the purchase process? Or are they leaving your site?
Take some time to seriously review each part of your email content. Subject lines should be engaging and persuasive. Photos, videos, and graphics are great attention grabbers, but too many can be confusing and off putting. Check your links to ensure they're not going to dead pages or the wrong page.
Don't forget a key piece of each email: content. Clear and concise content that educates instead of over selling is what your goal should be. No one likes to be hit immediately with a sales pitch.
Pink Dog Digital Can Help with Your Email Marketing Campaign
Need more information about the security update and how to create a bold, successful email campaign?
Pink Dog Digital is a full-service digital marketing agency, offering a variety of services to help your business establish a digital footprint.
Reach out to us today at 410-696-3305 or contact us online for more information!