Online Reputation Management Strategies
Regardless of how big or small a company is, or even how long they have been in business, every brand has an online reputation. This reputation refers to how users perceive a company, as well as their products and services.
Every small business should not only be managing their online reputation, but also actively working to improve it. If you are not already doing so, here are six online reputation management strategies to help you get started.
Broaden Internet Presence
One of the biggest online reputation management mistakes a small business can make is limiting their online presence. Instead of only joining a specific few social media networks, brands should be joining every platform that their target audience is using. This is important because social media users will talk about brands regardless of whether or not the brand is on the social media platform.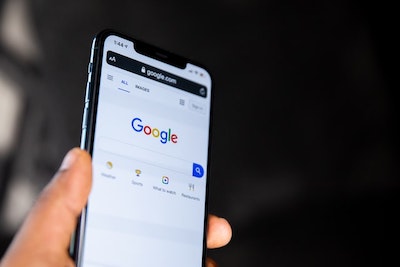 While this might seem like an enormous feat at first, you don't necessarily need to add all of these new platforms to your brand's full-time social media strategy. The most important task is making sure your profile is completely filled out. Then, begin adding new content on a scheduled basis – this can be bi-weekly, monthly, or anytime you have content that makes sense for the platform.
Joining these networks and posting relevant content on a regular basis will increase your influence over your brand's online reputation. That way, when users search for your brand on the platform, the positive content from your company account will outrank any negative comments or posts from other users.
Generate Positive Reviews
Online reviews are a powerful online reputation management strategy – they can make or break a consumer's purchasing decision. That being said, there's no better way for small businesses to build up their online reputation than by asking customers to do it for them.
To avoid any negative reviews, brands should first ask consumers if they are satisfied with the products or services provided by the company.
If they respond yes, ask them to provide a review on Google, Yelp, or Facebook. If they respond no, this gives your company the opportunity to resolve the problem before it escalates further. Only once the issue has been rectified should the brand encourage the consumer to leave a review about their experience.
From there, brands can also add these positive reviews to their website, social media, and other digital marketing efforts to further improve their overall reputation.
If companies are having a difficult time collecting reviews, they can offer incentives, such as discounts, giveaways, or contest entries.
Address Criticism and Make Amends
It's important for small businesses to remember that online reputation management is not just about increasing positive feedback. Brands should also know how to properly respond to criticism and make amends when necessary.
Instead of ignoring negative reviews in the hopes that the problem will go away on its own, brands should promptly respond to these comments. Start by offering a genuine apology for the inconvenience and try to come to a solution that works for everyone.
For small businesses, occasional mistakes are to be expected. If you own up to your mistakes and right your wrongs, consumers are more likely to forgive and forget.
Brands should also approach all negative feedback as constructive criticism. If there's a specific issue or concern that keeps popping up over and over again, you can use the opportunity to improve in the future. Not only will this help current consumers, but also work to solve this issue once and for all.
Refrain From Online Arguments
While it might prove difficult at times, brands should refrain from participating in or starting online arguments. Not only is this activity considered highly unprofessional, and can diminish your online reputation and the respect your audience has for your brand.
Thankfully, most users state their criticism or issues respectfully on social media, with the hopes of getting the problem solved. But it's not uncommon for brands to also receive meanspirited comments from unhappy consumers.
In these instances, it's always better to try to move the conversation offline if possible. This could mean asking the user for their email address, phone number, or other form of contact information so the discussion can continue without the prying eyes of other users.
If you're unable to continue the conversation privately, make sure you stay professional and courteous with all of your responses. You should never try to "win" an online argument. That way, even if you're not able to resolve the issue at hand, other users and future consumers will commend your efforts and customer service.
If you would like more information about online reputation management strategies, need help managing your brand's online reputation, or other digital marketing services, please contact Pink Dog Digital at (410) 696-3305, email us at info@pinkdogdigital.com, or visit us on the web at www.pinkdogdigital.com.