Logo Design Trends of 2020
When starting a new business or rebranding a company, your logo is one of the most powerful marketing tools. A good logo design has the ability to build brand identity and help users build brand awareness.
Companies should think of their logos as their chance to make a first impression. It should intrigue users and motivate them to learn more about the company.
Most importantly, a company's logo serves as the foundation of their brand identity. It sets the stage for the story your brand is trying to tell. That is why it is so important to create a successful logo on the first try using one or more of these logo design trends 2020.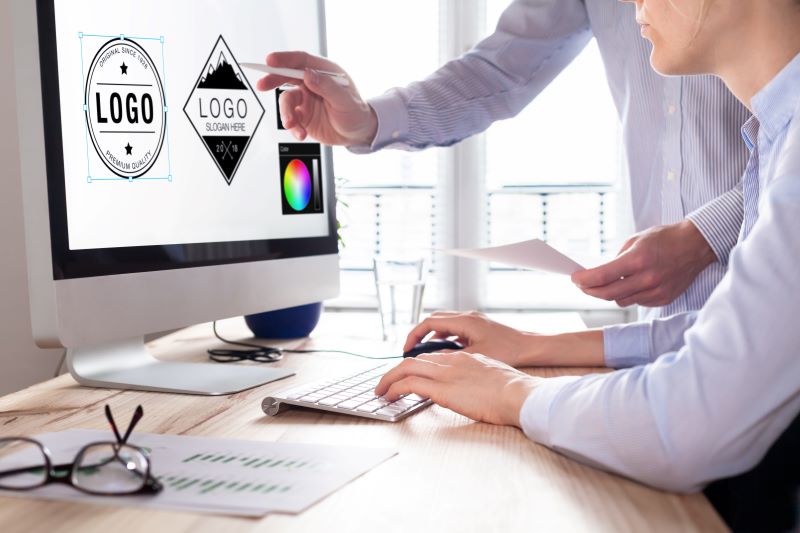 Hand-Drawn Logos
A hand-drawn logo is a great way to demonstrate an authentic and realistic approach to business. The personal touch shows that the company values their consumer relationships and will work directly with users.
These logos reject the norm of sleek and perfect graphics. Instead, they embrace the imperfect handwriting and raw asymmetric features.
Flat Design Logos
A flat logo takes a simplified and minimalistic approach to design. The two-dimensional image is free of textures, shadows, gradients, or other realistic elements.
Since flat logos are simple, companies should use bold colors and high-quality visuals to create an attention-grabbing logo.
Multi-Layered Logos
In comparison to flat logos, multi-layered logos are all about creating 3-dimensional art.
Multi-layered logos employ simple elements, such as colors, shadows, highlights, and transparent elements in a more complex way to create overlapping and creative visuals. If used correctly, these subtle logos have the ability to say a lot about a brand.
Animated Logos
An animated logo is powerful and has the ability to pull users in. The moving parts attract the user's attention and give brands a platform to share their story. Not only will the logo catch the eye of consumers, but they are more likely to remember the brand.
The best part about animated logos is their flexibility. Brands can blend 2D and 3D elements to create an elaborate and complex piece.
Minimal Logos
The minimalist approach avoids unnecessary detail, decorative elements, and other useless details. Instead, minimal design logos showcase the brand name in a creative way that is not too simple or boring.
This approach is best paired with bold typography and whitespace. A minimalist design will yield a logo that is impactful and can be used in all marketing strategies and mediums.
Symbol Logos
Many businesses use symbols as an abstract representation of their brand. The symbol or icon should be strong, powerful, and captivating.
Target, Twitter, and Apple all have symbols that are immediately recognizable by consumers. This means users should be able to recognize the business or product just by looking at the standalone element.
If you would like more information about logo design trends in 2020, need help creating a logo for your small business, or other digital marketing services please contact us at (410) 696-3305, email us at info@pinkdogdigital.com, or visit us on the web at www.pinkdogdigital.com.