How To Use Instagram Guides
"Follow me on my 'Gram."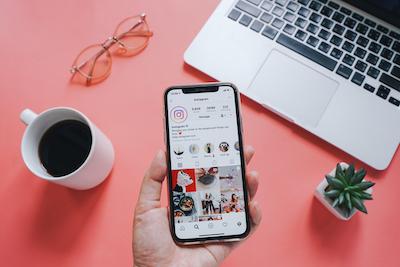 That's become a well known saying since Instagram launched in 2010, and now almost a decade later it has become one of the most popular social media sites. One of the secrets behind its success is that it's based on photos.
A quick look at Instagram demographics provides excellent insight into the platform's appeal. More than half of the users are female and 73% of teens say Instagram is the best way for brands to reach them. In addition, users tend to spend an average of 30 minutes a day on the platform, with teens saying that Instagram is their preferred social media platform.
One of the reasons is that it's easier and quicker to check out a photo and move on to the next post. Posting from smartphones, tablets, and laptops is a simple matter of selecting pictures or videos that you want to share with friends and followers.
The site also allows you to set up shops that have proven to be an excellent way for e-commerce brands to benefit financially. Users can purchase directly from the app via Facebook Pay, or visit a site and use other payment methods.
While it may be easy to use to promote yourself or your brand, Instagram does have a learning curve. Luckily, there are plenty of resources and guides to help. It might take some practice, but once you start using it, you'll see how valuable this tool can be to marketing your brand and business.
Instagram recently rolled out a new feature called Guides. It's an easy tool to use, and allows you to create mini-albums on your feed. The idea is to group related posts together, so users can view all of the posts in succession.
How to Use Instagram Guides
The first step is to click on the plus sign – much like creating a regular post. You'll see a drop down menu that allows you to click on "Guides."
After this task is completed, you have three basic choices: places, posts, and products. The subjects are self explanatory. If you need inspiration, the NBA's account is a good place to start.
You'll notice that the league has grouped items under products, draft picks, and other subjects. Whether a user is a hard core fan, or just learning about professional basketball, everything they need to know is a click away.
With Instagram Guides it's a wise choice to create a plan and calendar – this way you won't be scrambling to upload photos and videos at the last minute. When your followers, and potential new fans, are used to seeing your posts on a regular basis, they'll be more likely to view other posts on your feed.
Think Pink (Dog)!
Setting up Instagram Guides and getting the most out of them can be time consuming, and developing a detailed strategy may not be one of your strong points.
Working with professionals that have mastered social media marketing methods is a worthwhile investment.
That's where Pink Dog Digital comes in. Call us at (410) 696-3305 to see how we can take your digital presence to the next level.