Your 2021 Comprehensive Guide to Google My Business Optimization (Part 1)
The most important listing for any local business to have is Google My Business (GMB). This listing allows your business to show up in the Google Map pack and can even have a strong influence on your organic rankings.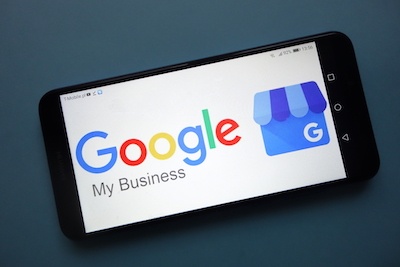 Regularly updating your account and ensuring that it's properly optimized is critical – which is why we've put together this comprehensive guide to Google My Business optimization. Whether you're old hat at SEO or just getting started, you'll find something here to help you improve your GMB page!
Creating or Claiming Your Listing
In some cases, Google will create listings based on user search. If your listing already exists, you can claim it by searching for your business and then clicking the button that says "Own this business?" and requesting ownership.
You'll have to go through a few steps to verify that you're directly affiliated with the business or fill out a form to reach out to the current owner of the page. Generally, if someone else owns the page, it's because you've worked with an agency in the past. You should be able to gain ownership fairly quickly and easily.
If the listing doesn't already exist, you'll need to go ahead and create it yourself! This process is fairly simple. You'll go to Google My Business, enter your business name and address, and if it doesn't already exist, you'll start from scratch by entering all of your pertinent information.
Don't worry about making it perfect in this step; you can always go back and edit once you're through the initial setup.
Listing Verification
Once you've claimed your listing, you'll need to verify that the business information is correct. There are a few different ways that Google may have you verify:
Postcard – Google will send a postcard to your address with a code on it. You'll need to enter that code on your GMB verification page.
Phone – You'll receive an automated phone call to your listed phone number with a code that you'll add to the verification page.
Email – Occasionally, but rarely, Google will send an email to the address on the listing. This is the simplest way to verify, but the one that Google uses least often for security reasons.
Verification is arguably the most important thing you can do for your Google My Business profile. If your profile isn't verified, Google will not display it. If you run into problems, you can always contact Google's help team. They're usually able to get the issue resolved in a week or two.
Accessing Various Locations
Businesses that have more than one location can claim and access all of them under one Google account – and it's advisable to do it this way. You'll need to claim each of your locations and make sure that you go through the full verification process for each of them.
Once you've done that, you can create a business group under your GMB account. You'll select which businesses you want to be a part of that group. Once they're all under that group, you can even share the full group with others in your organization or your marketing agency so they can easily make updates and changes.
Each location will need to be optimized with local information – make sure you don't skip that step! We'll be covering in-depth optimization more in part two of this guide. If you have any questions about part one, please feel free to reach out to us. We're happy to help with any or all of these steps!
Give us a call at 410-696-3305 or drop us a note here.